Jun 23, 2014
Ministry in the midst of tragedy
Canada's Maritime Provinces: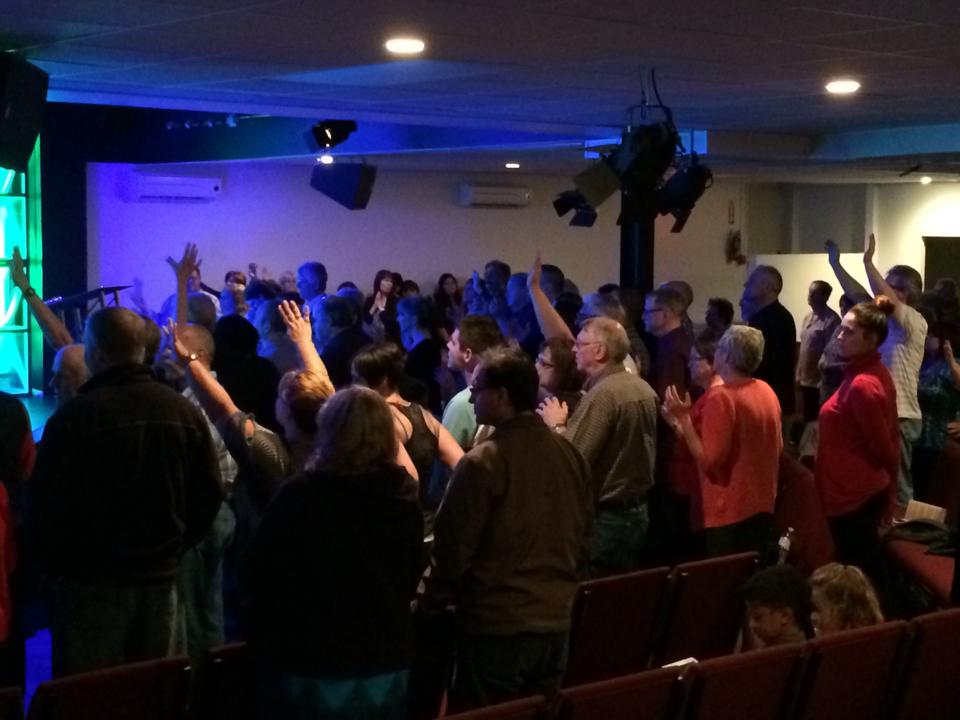 Just days prior to my scheduled ministry trip to Moncton, NB and area, that city experienced unspeakable tragedy when three R.C.M.P. officers were ruthlessly gunned down. Thousands of first responders from all over the nation gathered to mourn with their fellow officers.
The Bible tells us that God can take the very worst circumstance and make something good from it. While we cannot understand the why of such a senseless and horrendous act, it drew people together to care for one another and turned their thoughts toward the God of all comfort, as prayer went up for the city all over the world.
I felt it was no coincidence that my schedule took me to the Maritimes for that very time. The first meetings were in Truro, NS at Abundant Life Victory church, and the Holy Spirit moved powerfully among the people who had gathered from a broad area. I sensed hope rising in hearts as I declared "The gates of hell shall not prevail against the Church!" As people responded to God's Word, many testified of healing, including conditions that some had been told could not be cured.
The following evening I was privileged to see God's healing power poured out at the Moncton Victory Church as I reminded the crowd "Jesus is praying for you!". You can be certain that the Father responds as His Son sits at His right hand and delivers your prayer request directly! One lady testified that as she heard the message she sent a Tweet to her mother who could not attend because of pain and sickness. As her mother read the Tweet she was instantly healed!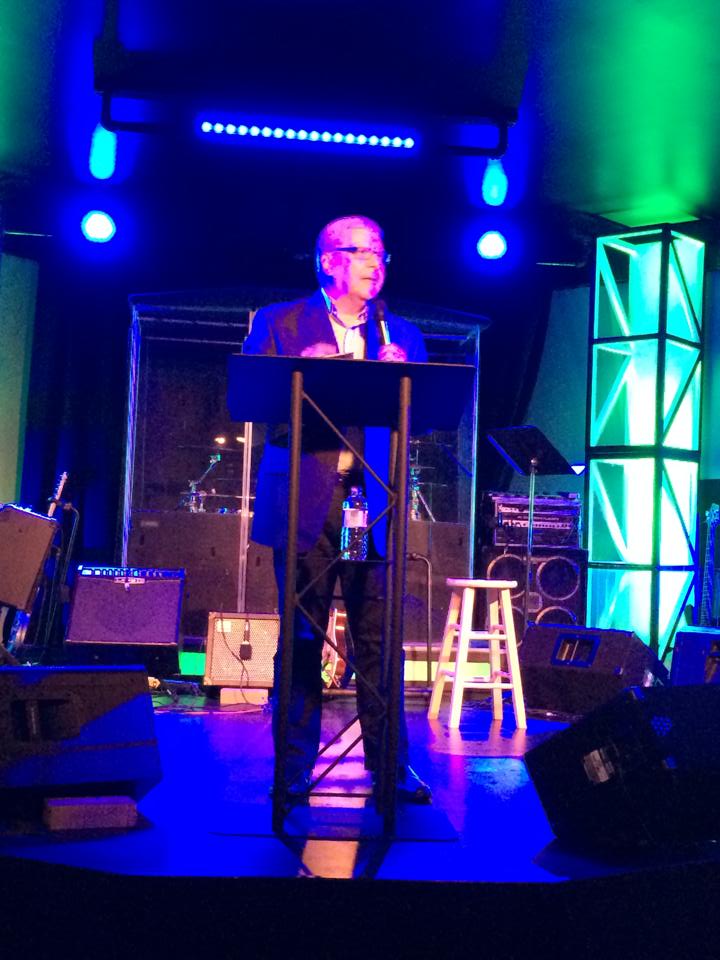 Another woman had been in two serious accidents that had left her with permanent damage, limited movement and severe pain in her neck and upper spine. As she experienced God's supernatural power, all pain and limitation left. Another believer was completely set free from many debilitating conditions that prevented her from living a normal life. Her surprise and excitement was so great that she was almost speechless.
Other testimonies included a person whose long-term hernia disappeared, another with broken bones from a fall off a roof instantly healed, still another who received release from chronic conditions, and an overwhelming sense of joy in the place.
I was particularly touched as a woman shared that she had come to a service we'd conducted in Dartmouth, NS several years ago. Her Doctor was making plans for her to be confined to a wheelchair due to the severity of the rheumatoid arthritis in her body. At one point in that meeting she was about to leave because of the pain when the Holy Spirit directed me to say, "Someone is being healed of arthritis," and pointed to the section in which she was sitting. In an instant God healed her, and she has been enjoying pain-free abundant life ever since. A gentleman testified that he had attended our Yarmouth, NS meetings in 1972 when he was twelve years old, suffering from a deviated septum. In the service the Lord miraculously healed him. He has been breathing perfectly through his nose ever since, and has never needed the surgery.
On Sunday morning, as I preached, I encouraged the believers to see, through the eyes of faith, their community transformed. Many committed their lives to Christ and to doing their part to see their city transformed.
This God-ordained Maritime trip climaxed with ministry at Faith Life Church in Cap Pele, NB, where I shared a challenging word about Encountering God, and laid hands on everyone. The fire of the Holy Spirit descended and His supernatural power was poured out. I believe that as transformed believers all over the Maritimes take what they received during the weekend to their hurting neighbours, workplace and loved ones, a lasting work will be done and the tragedy that was meant for evil will be changed into triumph!