Aug 14, 2014
Walking Where Jesus Walked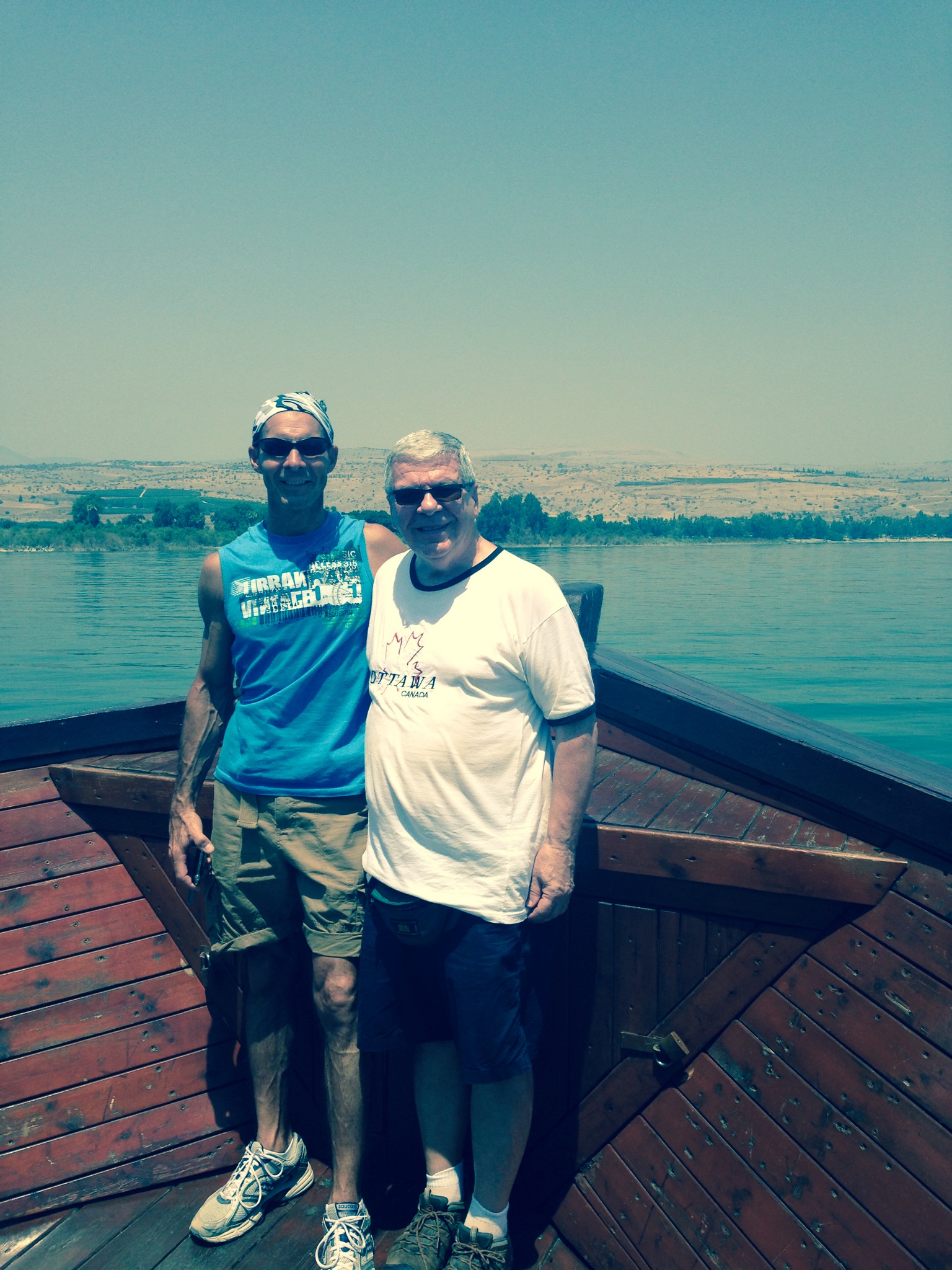 Bill & Mike on the Sea of Galilee
Today has been a great day. After a wonderful Israeli breakfast at our Guest House overlooking the Sea of Galilee, we drove approximately 1 hour to Nazareth and to Mt Tabor. You can read about this area in Matthew 17:1, "Now after six days Jesus took Peter, James and John his brother, led them up on a high mountain by themselves."
This is the place where, after they arrived at the top, Jesus revealed His glory and was transfigured, and where Moses and Elijah appeared. This is my second time here on this mountain. We climbed it when I was here last year. The weather is very hot here so we know enough to carry lots of water with us. It is also very steep and I could be wrong , but it appears to have gotten much bigger since last year! I know it took us a lot longer to reach the top this time, as I needed frequent rest times. What a thrill it is when you know you have reached the top.
Mike on the mountain top
Mike, my son-in-law who is traveling with me, read the account from the scripture and we had a wonderful time of prayer. I know I can partake of His glory at home and that He is with me always, but there is something so special about being in the very spot where He revealed His glory.
I can understand why Jesus loved to climb these hills. There is a wonderful sense of solitude with the Father, and the view is spectacular.
At some point the reality hits you that you are only half done what you set out to do; you still have to get back down, but of course it is easier than the climb up.
Usually during our Israel journeys, we meet others who are hiking or traveling through the land and have fascinating chats, because they have come from all over the world. However, this time, because of the political tension and threat of war, it is very different. The only "tourists" we are meeting are all from Israel, and are taking advantage of the cease fire to get away with their families. We have had many Divine appointments as each one we talk to is amazed at our love for this land, and that we would come at this time. In each case it has given us a wonderful opportunity to share what it means to us to be here, to retrace the steps of the prophets of old as well as the steps of Jesus. Many thank us for coming and for being supportive of Israel.
The people here are thankful that, for the present, the ceasefire has been extended, as they really want a life of peace. They don't want to have to live with rockets being fired at their nation every few minutes.
During these days I am getting revived and refreshed and am looking ahead to ministry across Canada this fall.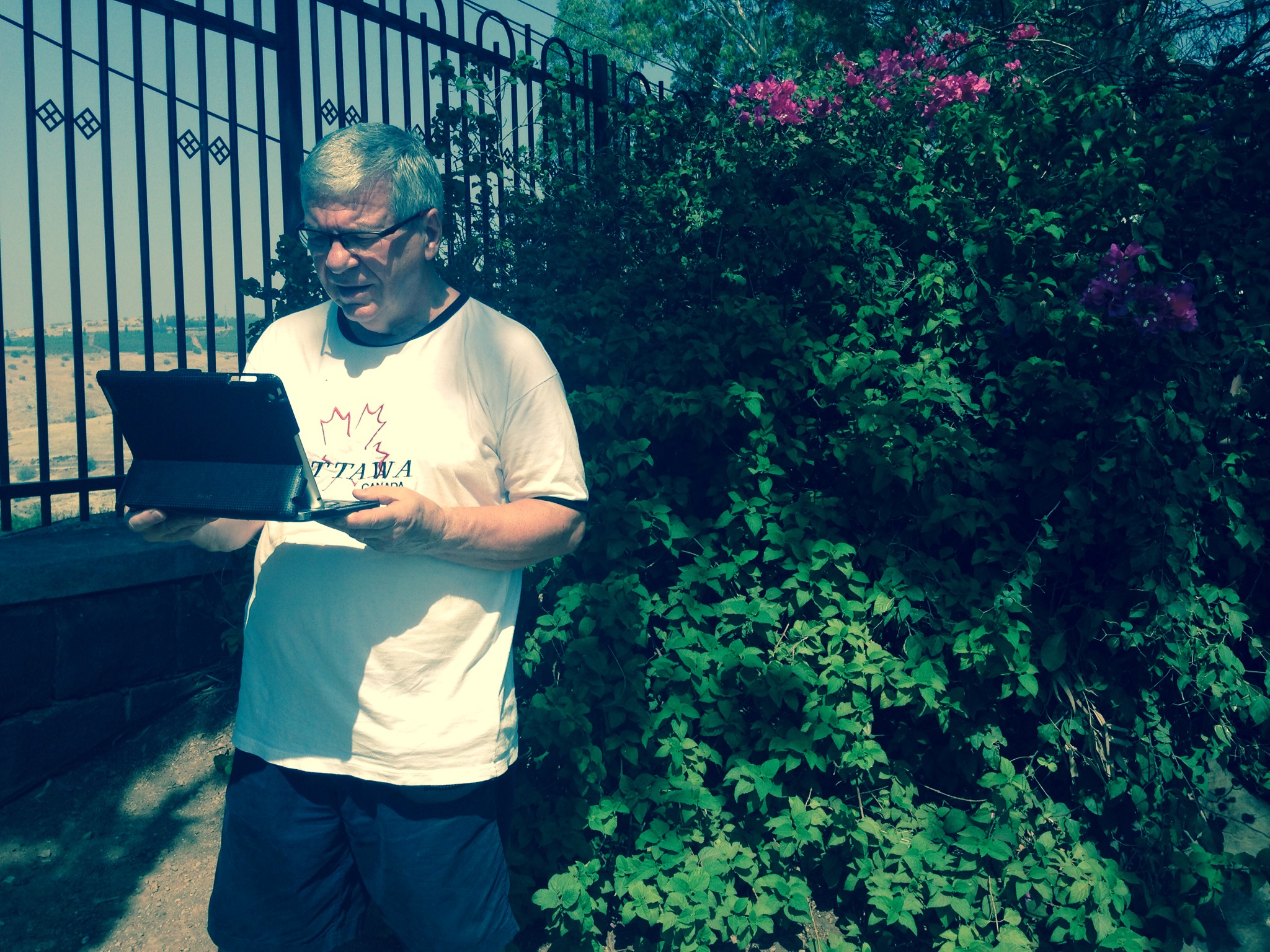 On the Mount of Beatitudes, reading the entire sermon from the Message Translation - very impacting!