Aug 16, 2014
Today is the Sabbath
Today is the Sabbath for the Jewish people, and since we are the guests of a Messianic Jewish Congregation, we will be worshiping with them today. After a time of prayer in the prayer room the service began. Avi Mizrachi, our dear friend who leads this congregation, began with the traditional Jewish blessings from scripture, followed by a time of worship.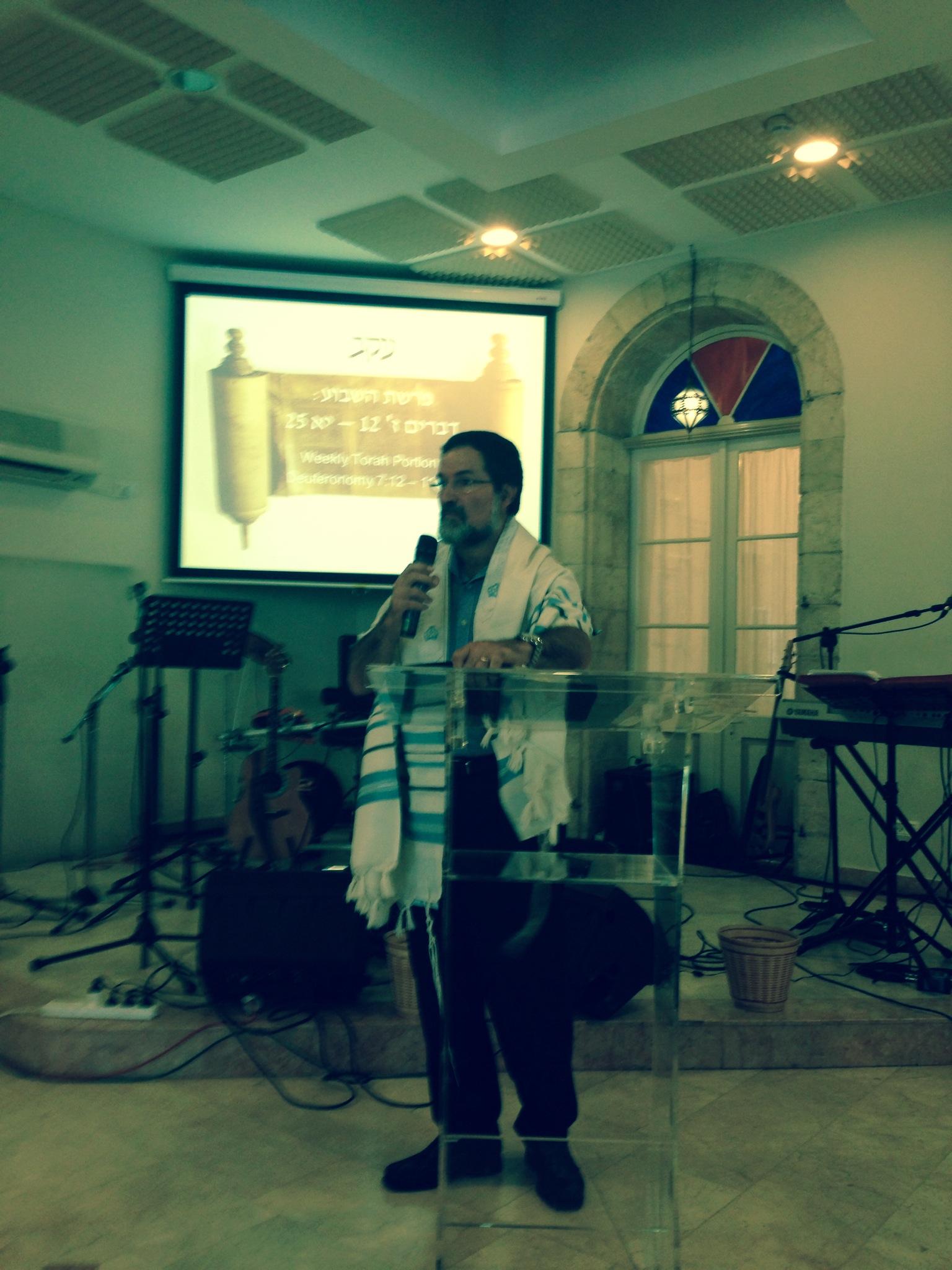 Avi Mizrachi
The entire worship team consisted of young people, led by one of Avi's daughters. Each of them either have or are getting prepared to serve in the military, as required by the nation of Israel. When youth reach age eighteen, the women must serve for two years, and the men three. All of the young men on the team Had seen active duty, and fought in the wars. Once they have completed their time they can return to civilian life but are always on reserve and can be called up at any time. As I talked with them, they all expressed eagerness to serve their nation.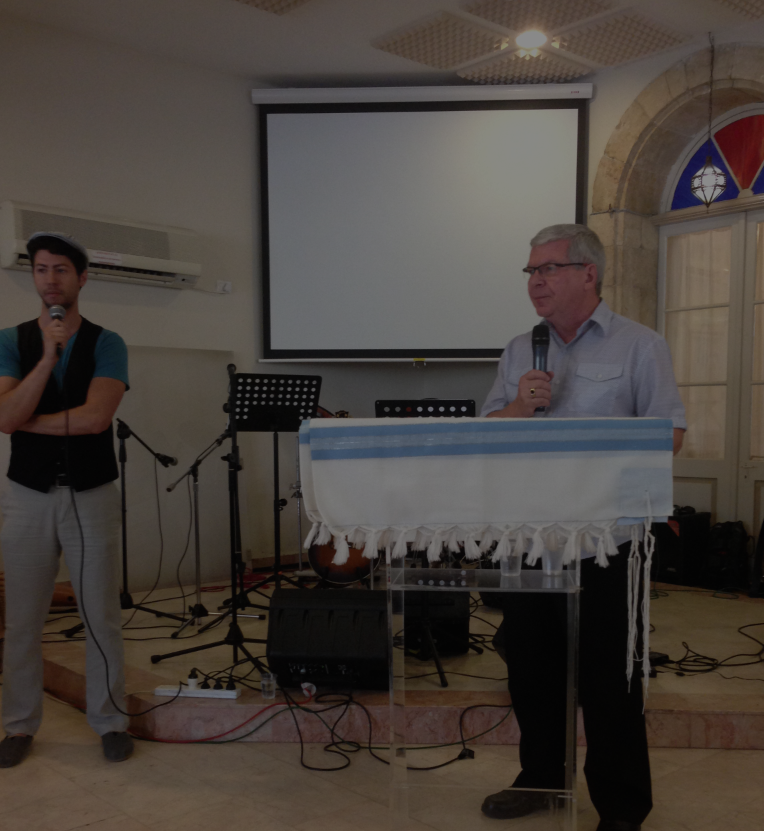 My interpreter is an Israeli defence force reserve captain who will probably be called up if things start up again with Gaza

Although the songs were in Hebrew, the worship was wonderful. They sang a couple of songs that we sing back in Canada and we joined in with the English version. I had the privilege of bringing the message this morning, and showed them part of a video we have that shows our work in the Arctic. They are fascinated as they do not really experience cold as we do in Canada.
As I spoke I reminded them that we have a big God, and encouraged them to live in the provisions of all He has provided. I taught them about living in divine health and healing and concluded by laying hands on them for an impartation of the anointing of the healing evangelist.
They were quite eager and left knowing they are carrying this to the Israeli streets, to see the power of God released and the book of Acts completed.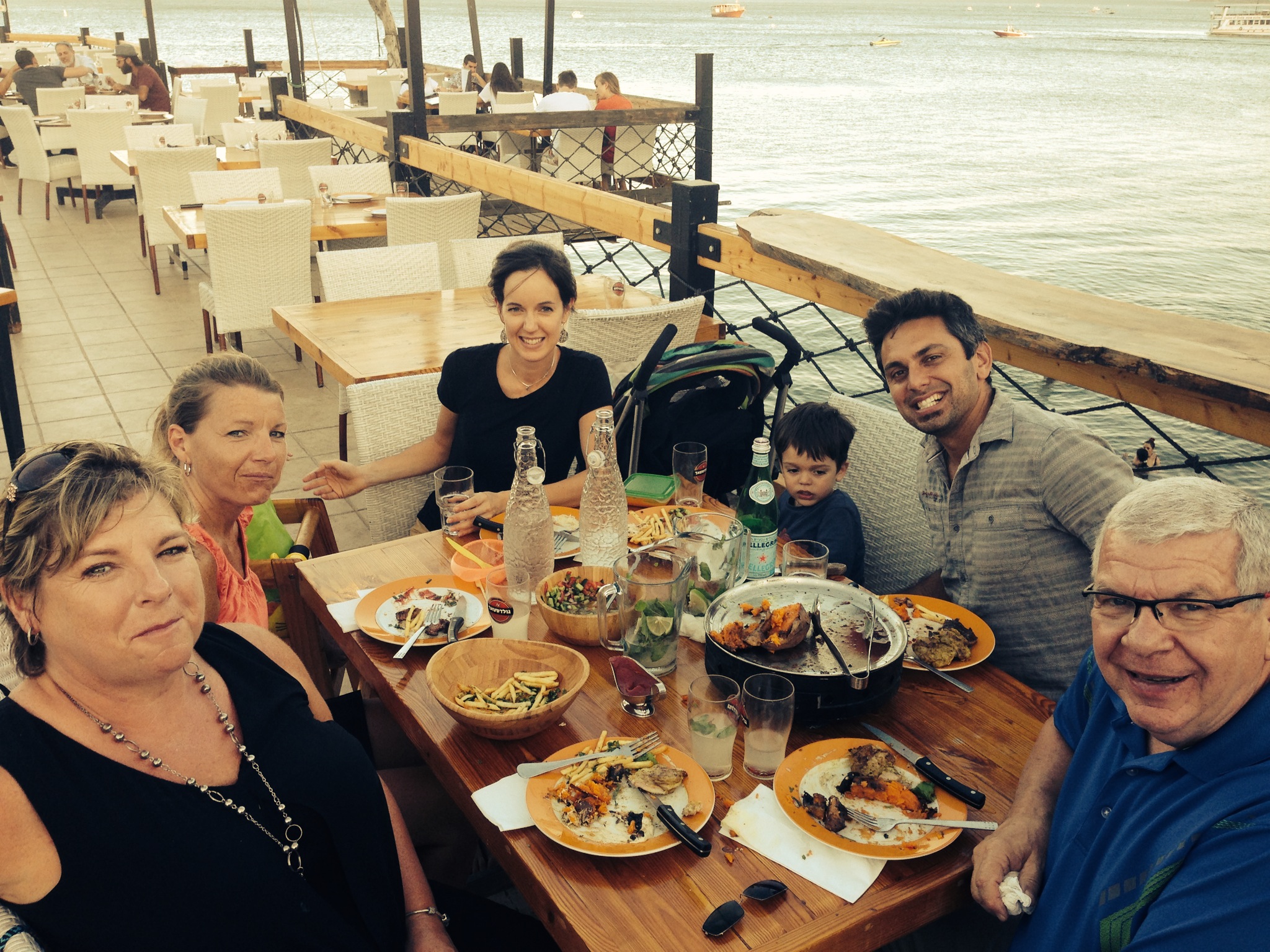 Congregation at Adonai Roi
After a wonderful lunch with Avi and his family we left Tel Aviv and drove past Jerusalem and down to the Dead Sea (the lowest point on earth). We checked into our room at a wonderful Kibbutz overlooking the sea and the hills of Jordan and prepared for a great night's rest.
What a privilege to be here at this critical time. Everyone we meet is so thankful that we have come and are supporting Israel. This is the best time for Christians to come and people in Canada need to know that Israel is a safe place and needs you. For me this is not politics; I am simply obeying the Biblical mandate to bless Israel.