Aug 19, 2014
Last day in Israel
What a thrill it is to wake up in the Old City of Jerusalem! I found out today that William Wilberforce, the English politician and believer who led the effort to abolish the slave trade to England, was one of the key people involved in establishing Christ Church here, and in purchasing this large piece of property inside the Jaffa Gate. He was convinced that Jesus was coming back soon and felt the urgency of having Christians positioned in Jerusalem to lead the Jewish people to Christ. He also started the first school for girls in Jerusalem, which was unheard of in the day. The movie, Amazing Grace, tells the wonderful story of Wilberforce's life.
We walked a few blocks to just outside the Old City walls, to a hill in the shape a skull. Beside the hill there is a lovely garden and wine press and an empty tomb. It fits the description you find in scripture of Golgotha, or Calvary, the place where Jesus died and was buried and rose on the third day.
This area is owned and operated by a wonderful ministry from England and is staffed by volunteers. As is their custom, their guide accompanied us to explain the significance of the hill, the garden and tomb. She was excellent and as we talked with her we learned that she had been to the Toronto Blessing a few years ago while I was ministering there and was touched by Holy Spirit. She knew me and our ministry and shared the information with passion and fire. We had church!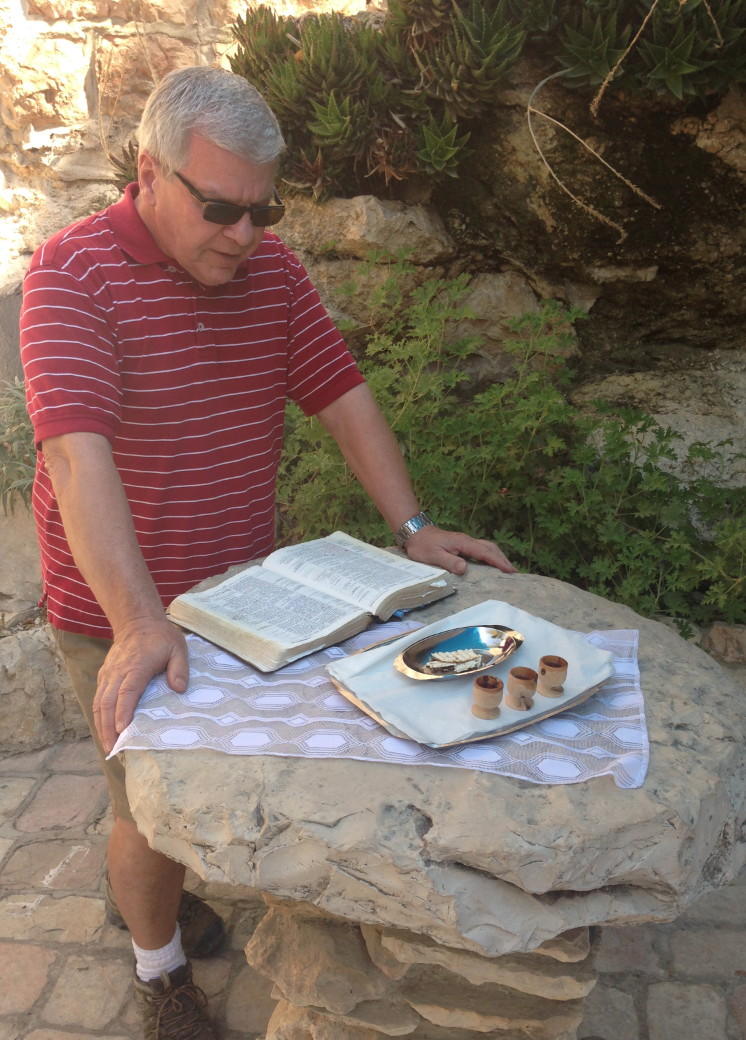 Communion at the Garden Tomb
After our time with our guide we had communion. It takes on a whole new dimension as we sat in front of the empty tomb beside Golgotha. After a wonderful time of prayer I went in the empty tomb and spent time praying for the special requests that people had sent me. What a privilege it was to bring each one individually to our Risen Saviour. Afterward I found a quiet place in the garden and prayed for each of our partners by name, out loud. I felt just as I would back home in a service as I would lay hands on each one.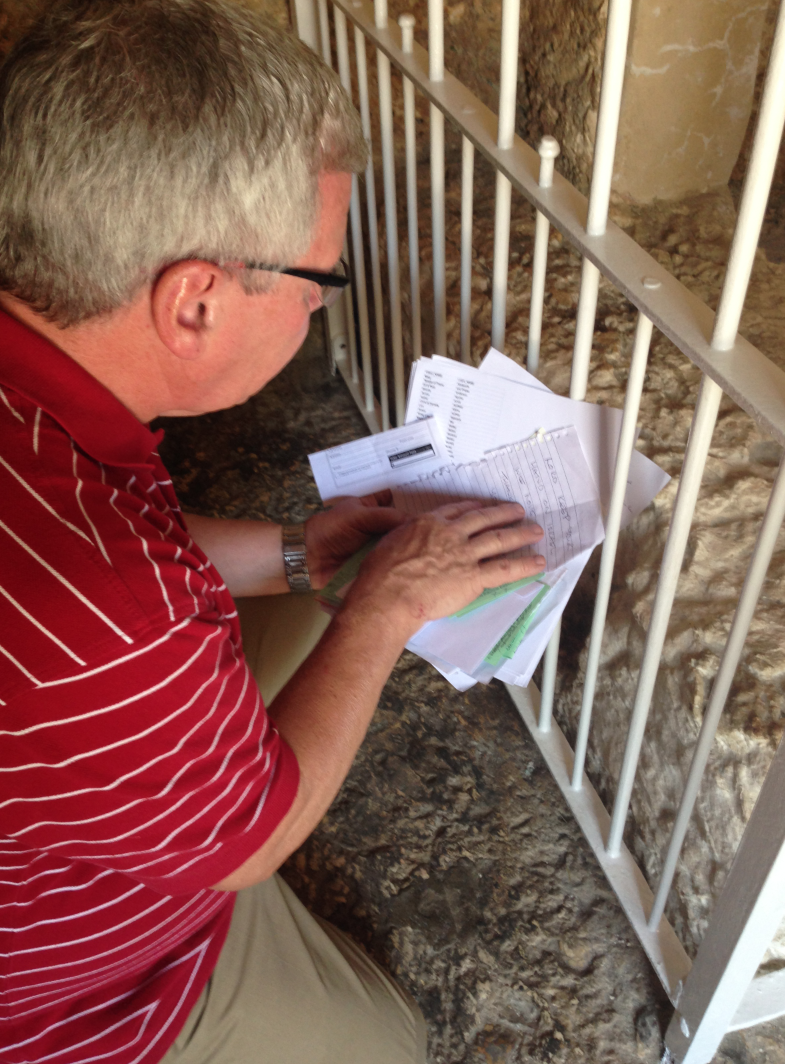 Praying for our partners in the Garden Tomb
I am so thankful for each of our partners and was so blessed to be able to speak blessing and favour for each of them. It is easy to believe for resurrection power to be released upon each person, when you are in front of the empty tomb!
Mike and I enjoyed lunch with Moshe Bar Zvi, who oversees Daystar TV here in Israel, and was the former president of the Jerusalem Post. This man has great influence and meets with the Prime Minister of Israel on a regular basis, and as recent as last week. Our lunch, which was amazing, turned into an afternoon of information as Moshe helped me understand a number of things that are going on here in the Middle East at this time.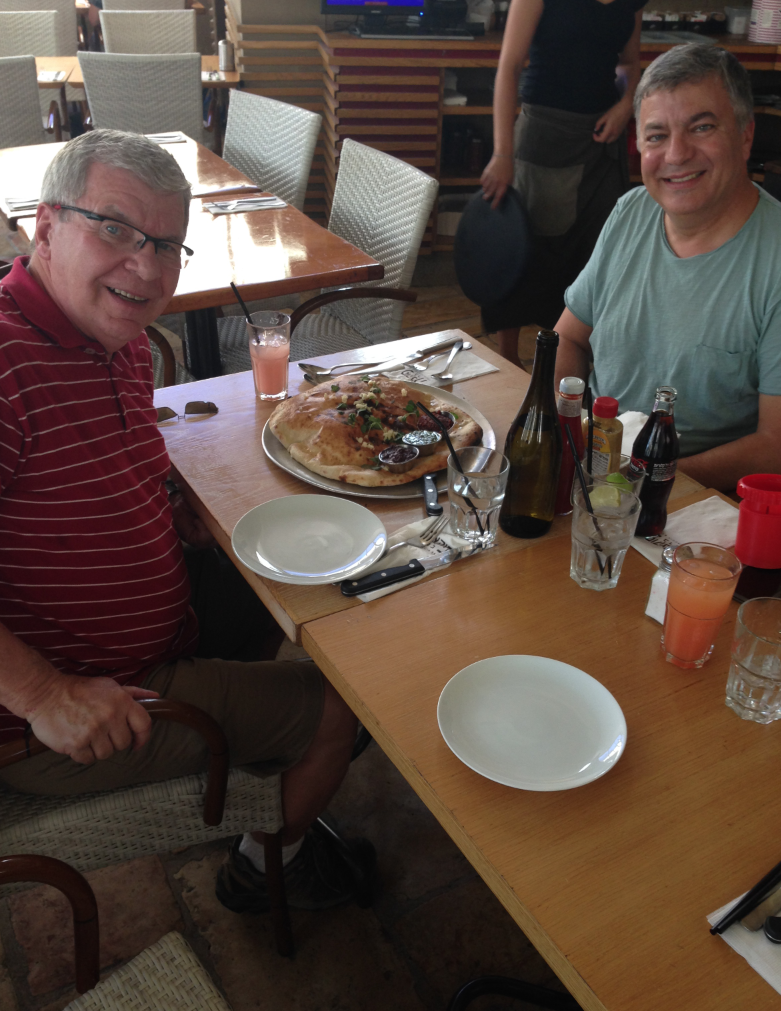 Lunch with Moshe Bar Zvi
For me this has been a Divine-appointed trip from beginning to end. I am so happy to have been able to show our love and support to Israel at this time, not for political reasons, but to simply obey God's Word to bless His people and this land.
Today I realize that I must leave this precious land. Our flight leaves at 4:45 AM, but we must be at the airport three to four hours earlier to allow time for security checks, which are the tightest in the world. Before we began packing to leave for the airport, I had to go back to the Western Wall, or Wailing Wall as many call it, and pray with the many Jews who are praying there. Not only did I pray for the Peace of Jerusalem but once again prayed for our precious partners who stand with us and are helping to change our nation from Sea to Sea and from the river to the ends of the earth.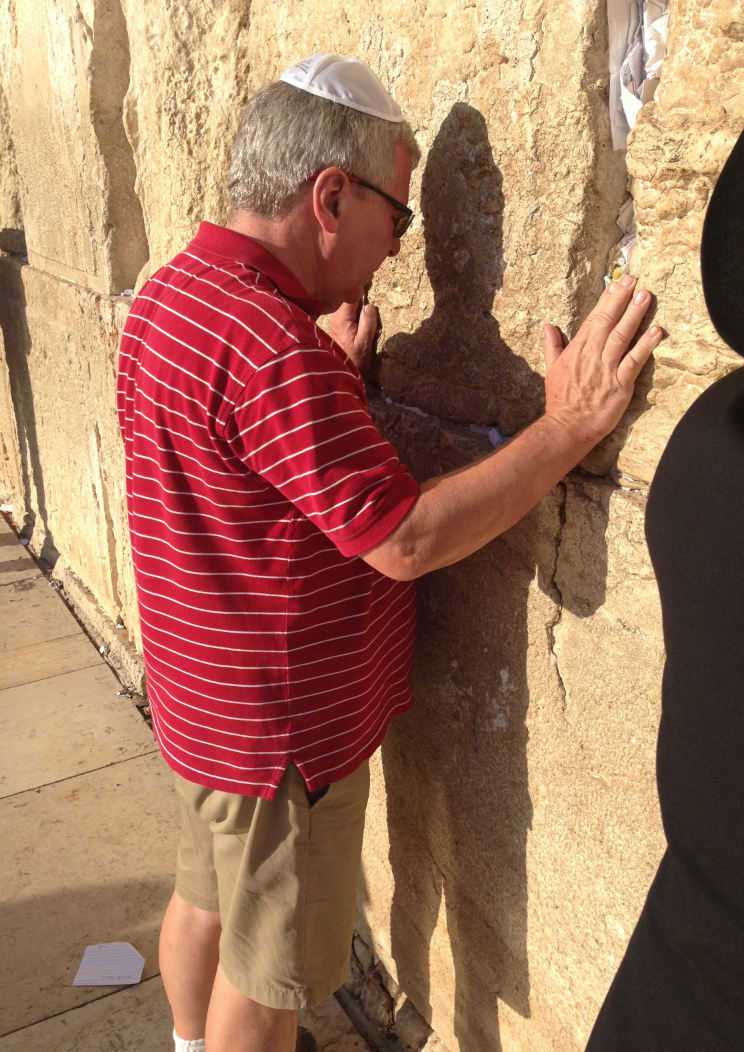 At the Wailing Wall, praying for the peace of Israel
Once I arrive home Gwen and I begin our celebration of fifty years of marriage. Our anniversary is on Friday, August 22nd but we will stretch it into a much longer time of celebrating. I thank God for Gwen who has shown such solid support and love over the past fifty years, and we look forward to many more years of being able to touch lives and make a difference.
We stand on guard for Israel and Canada!