Dec 30, 2014
December, 2014
December was an amazing outreach month at the ends of the earth, as ministry went forth to the far reaches of Arctic Russia and Arctic Canada.
Michael and Darlene Clark completed their time in Repulse Bay, Nunavut, where they accomplished the goal of equipping the local leaders to assume their roles with fresh confidence and spiritual strength to move forward in reaching their community for Christ. During their term they established dynamic children's and youth ministries that have already made a positive impact. Both Michael and Darlene also served as substitute teachers in the local school as well, and this gave them natural inroads to develop relationships with the kids and their parents, and to have input into their lives that will continue to reap spiritual benefits for many years to come. They also oversaw preparations to construct the new building that will house the local congregation and will also be used by us to minister healing and wholeness to young people, and equip them to become effective future leaders.
The issues of despair, hopelessness and suicide that plague the north have so pressed upon my spirit that I knew I could not wait until the building is completed, so we have begun the Arctic Hope Project, under the leadership of Steven and Becky Carleton, a dynamic young couple who have been integrally involved in the north. As an Inuit who had himself been abused and subsequently made whole, he has a unique perspective on the deep inner needs of youth, and the practical and spiritual experience to oversee this exciting initiative. In December, Steven met with territorial, municipal, educational, social and spiritual leaders in Iqaluit and Cape Dorset, NU, to present the plan for Arctic Hope, and was greatly encouraged by their wholehearted support. He also had the opportunity to share his personal story of tragedy and triumph with the student body and teachers of the Cape Dorset high school. This prepared the way for the establishment of the first Arctic Hope healing and training initiative that will take place in Cape Dorset in a few months. Spirit-empowered professional and ministry leaders will join with local leaders to pour into the lives of hand-picked young people in Cape Dorset, and help them to become all God desires them to be.
At the same time, our Russian worker, Igor Bogomol, joined with a fellow outreach worker, Volodya, to take the arduous mission to extremely remote Arctic communities on the far northern Russia tundra in the Yamal Peninsula.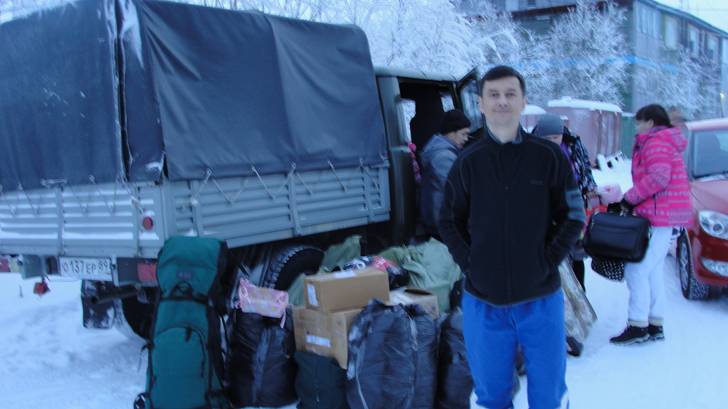 Their mission took them to Laborovaya, Aksarka and Tovopogol, where we have previously established the Gospel message and taken aid to poverty-stricken families. Igor reports that, during the Christmas season, they touched many, many lives and brought help to numerous families who desperately needed practical aid. The following are some excerpts from Igor's report:
"While in Laborovaya we stayed with Prokopy and Anna (this is a couple we led to the Lord and mentored several years ago, who have been bold and powerful witnesses for Christ ever since), and visited Vasily (another recent convert) and his family, as well as some other families that we have known from the past. Prokopy and Anna are doing great and the Lord is really prospering them and their business. We had a very good time of fellowship at their home. We also visited (other families whom we have impacted in the past). We delivered lots of humanitarian aid, including clothes and toys and food supplies. We also brought the Gospel and Christian calendars in Nenet language for the people in Laborovaya.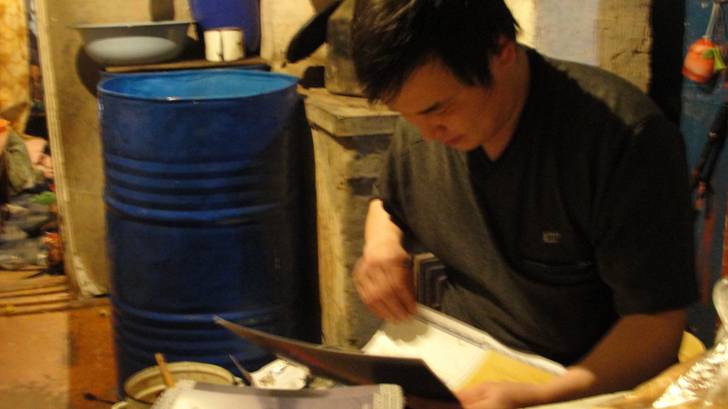 Then we went to Aksarka and stayed overnight with Evdokia and Peter, (Evdokia is a dynamic Inuit woman of God who has literally changed the spiritual atmosphere in her spheres of influence). Evdokia has a home church meeting in their home. It's in her home group last year the Holy Spirit was moving in a special way healing broken hearts and wounds from childhood caused by sexual abuse. We had a good church meeting there with several believers and prayed for each one of them. Please, pray for Evdokia's home church, as she really needs spiritual guidance and wisdom to lead the church. She said 'hello' to you and she also blessed Volodya and me with a gift and frozen fish.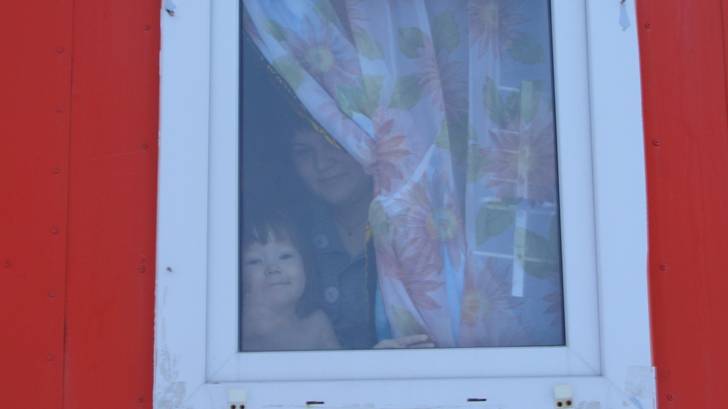 Evdokia's husband Peter then took us on the snow-machine to Tovopogol. We brought food supplies and clothes for families. We were sad to see that many people were drunk, but we had fellowship with (the people we reached with the Gospel previously). One broken man began crying, saying that he wants to get back to God." Tovopogol is one of the most poverty-stricken and spiritually desperate communities in the region, but we believe God is beginning to break through!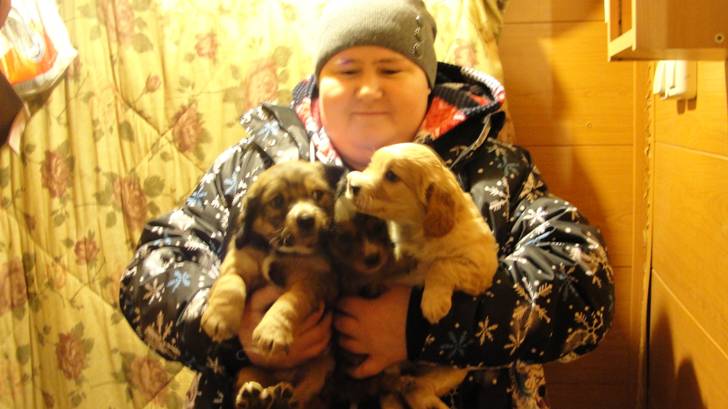 May God continue to strengthen and empower these faithful workers as they take the Good News and power of Christ to the ends of the earth! Igor Bogomol
We are very thankful to each and every partner and ministry who pray and support to make all of this possible.