Feb 08, 2015
Calgary, AB
Steven and I traveled across the nation to Calgary, Alberta to take part in a special television taping with Dick and Joan Deweert, the founders of the Miracle Channel, who are pioneers of Christian Television in Canada. Dick has often shared his story of God's grace after a moral failure caused him to step down from ministry, and of his journey of restoration. Throughout it all, Gwen and I were privileged to walk closely with our Dick and Joan, and to see their marriage and ministry restored.
Steven and I counted it an honour to be Dick and Joan's program guests as they launch a new chapter in television ministry which will be seen on Hope TV situated in Winnipeg, MB and aired across the nation.
I had the privilege of co-hosting a special 2-hour program in which they tell the story of their journey. This program, which will be aired on March 1st, is an honest and open account of failure, pain and the path back to wholeness. It is a story that I am confident will minister to many and will encourage them to believe God for their own impossible situations.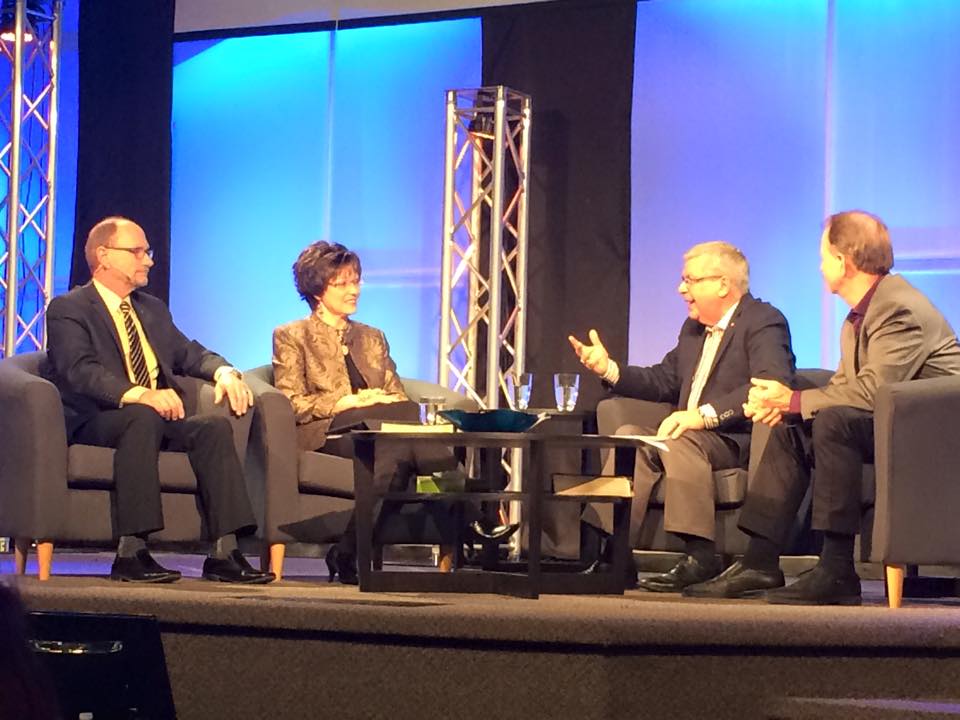 Lifeline Today with Dick and Joan will be seen throughout the week on Hope TV and you can check their website for times. A large live audience had gathered for this taping to show support for the Deweerts and to be part of this historic event. Everyone went away encouraged after being injected with fresh hope.
Steven Carleton and I also taped a program with Dick and Joan that will be seen at a later date. We shared the work BPEA is doing in our nation, and the vision of the Arctic Hope Project.
This event confirmed what I have been feeling - that 2015 is a significant year - a year of increase and favour. We are excited that, through the Deweerts, a prophetic voice is once again being released over the television airwaves in Canada.