Feb 13, 2015
Woodstock ON
WOODSTOCK, ON – Friday, February 13th:
It was a wonderful privilege to be the guest speaker in Woodstock at The Family Church's annual Missions Banquet. Steven Carleton shared his story of restoration from the trauma of sexual abuse and God's subsequent call on his life to lead the Arctic Hope Project. Then I challenged the group about 'Living Too Small'. It is time to believe God for big things, just as we are believing that, through the Lord's anointing on the Arctic Hope Project, we will see suicide in the north stopped and a generation of young adults become all God wants them to be, as they begin to dream and lead others.
Saturday, February 14th:
The Holy Spirit began moving powerfully as His healing anointing permeated the place. I encouraged believers to "Get Out of the Boat!" and start 'walking on water'. For too long the Church has been limited because of an "It's never been done before" attitude. Many responded to the message and began claiming their healings, including limitations caused by accidents, sickness and disease and chronic conditions for which the doctors had no cure. They left rejoicing that their step of faith moved God's hand to do the impossible.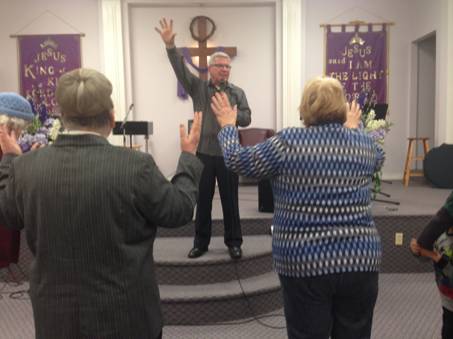 The lady on the right was healed from a lower back condition
Sunday February 15th, AM:
I shared a message that the Lord laid on my heart for God's people. Too many Christians have been limited by a spirit of intimidation. They are more concerned about pleasing others and fitting in than standing up for Christ. It is time for them to arise and take back what the enemy has stolen. Several of our faithful partners attended and told me they are encouraged to part of a ministry that is making a difference in our nation.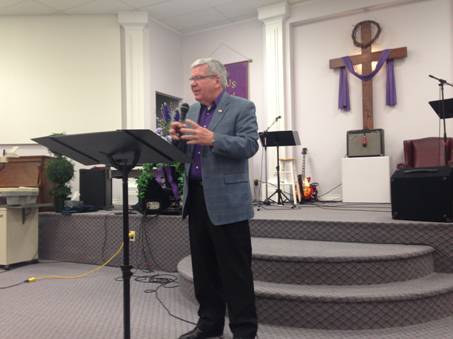 Sunday February 15th PM:
There was a distinct anointing on Steven Carleton as he did his Inuit drum dance while the worship team led us in praise to the Lord. It prepared the congregation's hearts as I ministered on The Anointing. I prayed individually for each one, that they would walk and live in this anointing every day of their lives, so that the Holy Spirit can use them to impact the lives of others. Many received a fresh touch of God, including the Mayor of Woodstock who attended this meeting with his wife and came for prayer. We thank God for Spirit-filled believers like them who are willing to pay the cost to serve in public office.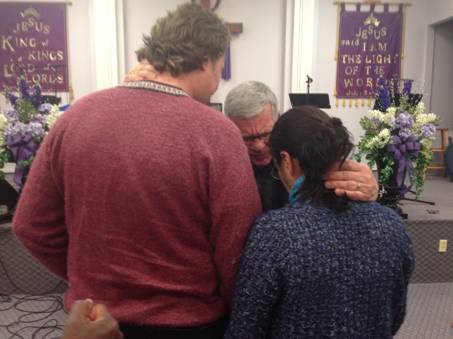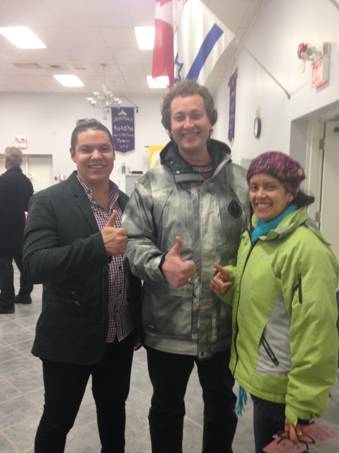 The Mayor of Woodstock and his wife
During this entire weekend there was an Extreme Weather Warning issued because of the cold arctic air that settled in this part of our nation, and yet people braved the elements to attend. What an encouragement it was to see such hunger in God's people.
Steven and I left Woodstock with a renewed faith that, while it may be dark in our nation, His Fire is beginning to burn bright in the lives of His people across the land. Canada shall be saved!