Mar 13, 2015
Kitimat, BC
Kitimat, BC
Friday, March 13th:
One of the highlights of the ministry we have been undertaking in recent months took place at the Harvest Centre in Kitimat, B.C., where our hosts, Pastor Art and Heather Lucier welcomed us. From the first moment I sensed that these meetings had been bathed in prayer, and faith was high.
People had driven in to this northern town from several other communities, and from the beginning of the first meeting, the Holy Spirit began to manifest Himself in miracles and power. As I challenged the people about "Living Too Small", they responded with faith and began to testify of God's supernatural touch in their lives, including several conditions of long-standing illness, and others for which the doctor had given no hope of recovery.
I was particularly blessed to hear the testimony of Rev. Pauline Glover, whose story goes back to the first years of our ministry in the early 1970's.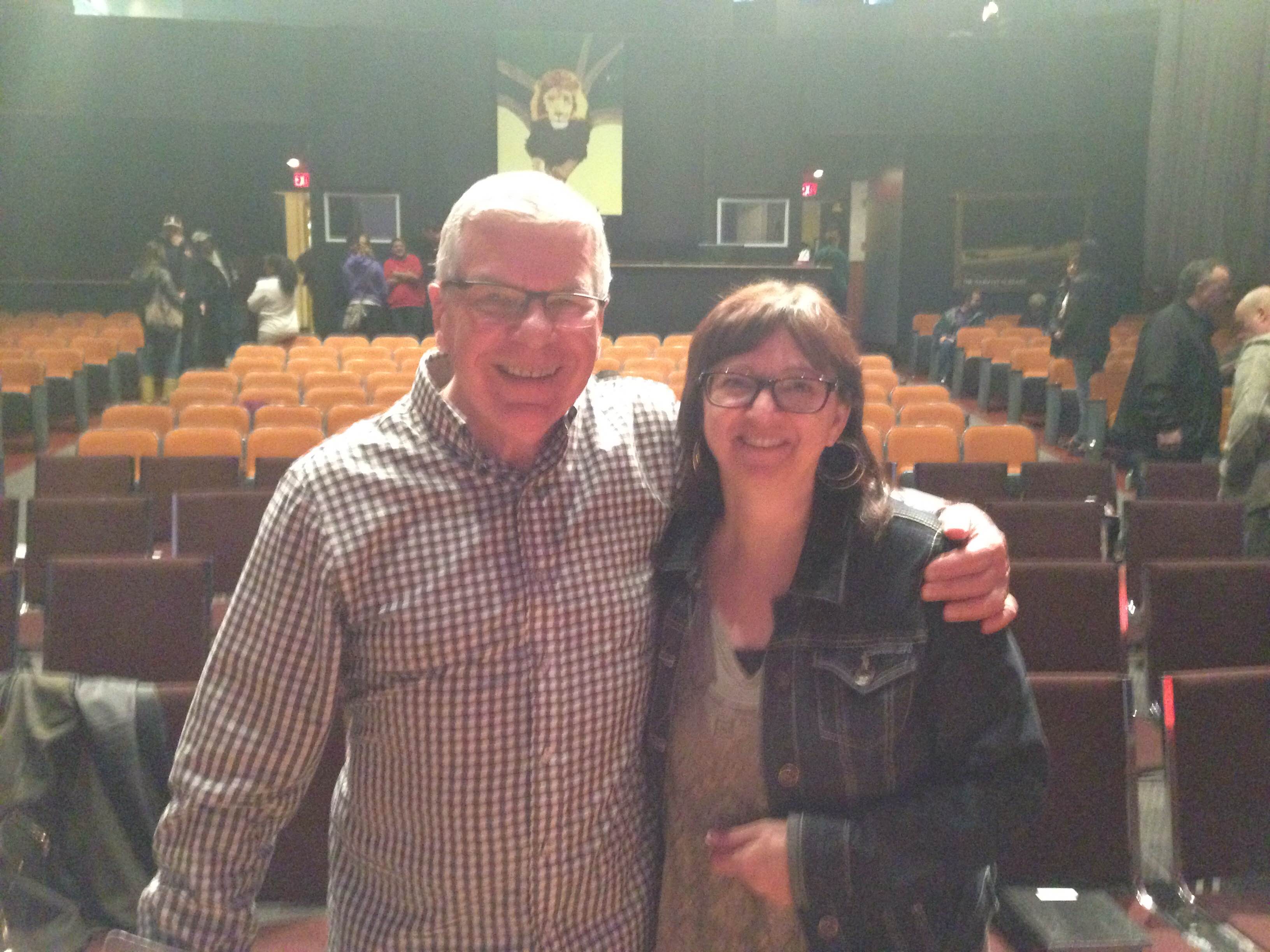 Pauline was nine when her family came from Waltham, QC to attend our Miracle Services in Beachburg, ON that had begun as a result of my encounter with the Holy Spirit in 1972. Her mother had been suffering from a spinal condition that limited her mobility, but as the Lord touched her, she was completely healed. The experience greatly impacted the entire family.
That early experience encouraged Pauline to attend a service I conducted in Fort Coulonge, PQ in 1980, when she gave her life to Christ, which set her on a journey of seeking God's will for her life. Unknown to me at the time, our lives would intersect several times over the coming years.
In 1994 Pauline attended the same service Gwen and I attended at Toronto Airport Christian Fellowship (now Catch The Fire), during the early days of renewal and outpouring. The Lord had begun to use her to minister to others, and this fresh move of God greatly encouraged her. She received another confirmation of His call on her life in 1999 when I ministered at the Ottawa Valley Pentecostal Camp in 1999, and challenged the people in the Valley to allow God to use them. She responded by applying, and subsequently becoming the first ordained woman minister in the Canadian Vineyard Church.
By 2004 Pauline had moved to Thunder Bay, ON and was going through a time of discouragement, even to the point of considering giving up ministry. I came to Thunder Bay for services, and once again, without knowing her, I pointed to her and spoke an encouraging prophetic word into her life. That propelled her to move forward in ministry, and that year 38 people were saved and baptized through her ministry, most of whom were prostitutes.
Her event-filled journey has now taken her to Kitimat, where she is a member of the pastoral team at Harvest Centre. God is faithful!
Saturday, March 14th:
It was so encouraging to see the hunger of the people to receive teaching, as I conducted a morning Healing School. I believe that, as I prayed for each of them, they opened their hearts to receive a fresh anointing to both receive and minister God's healing power.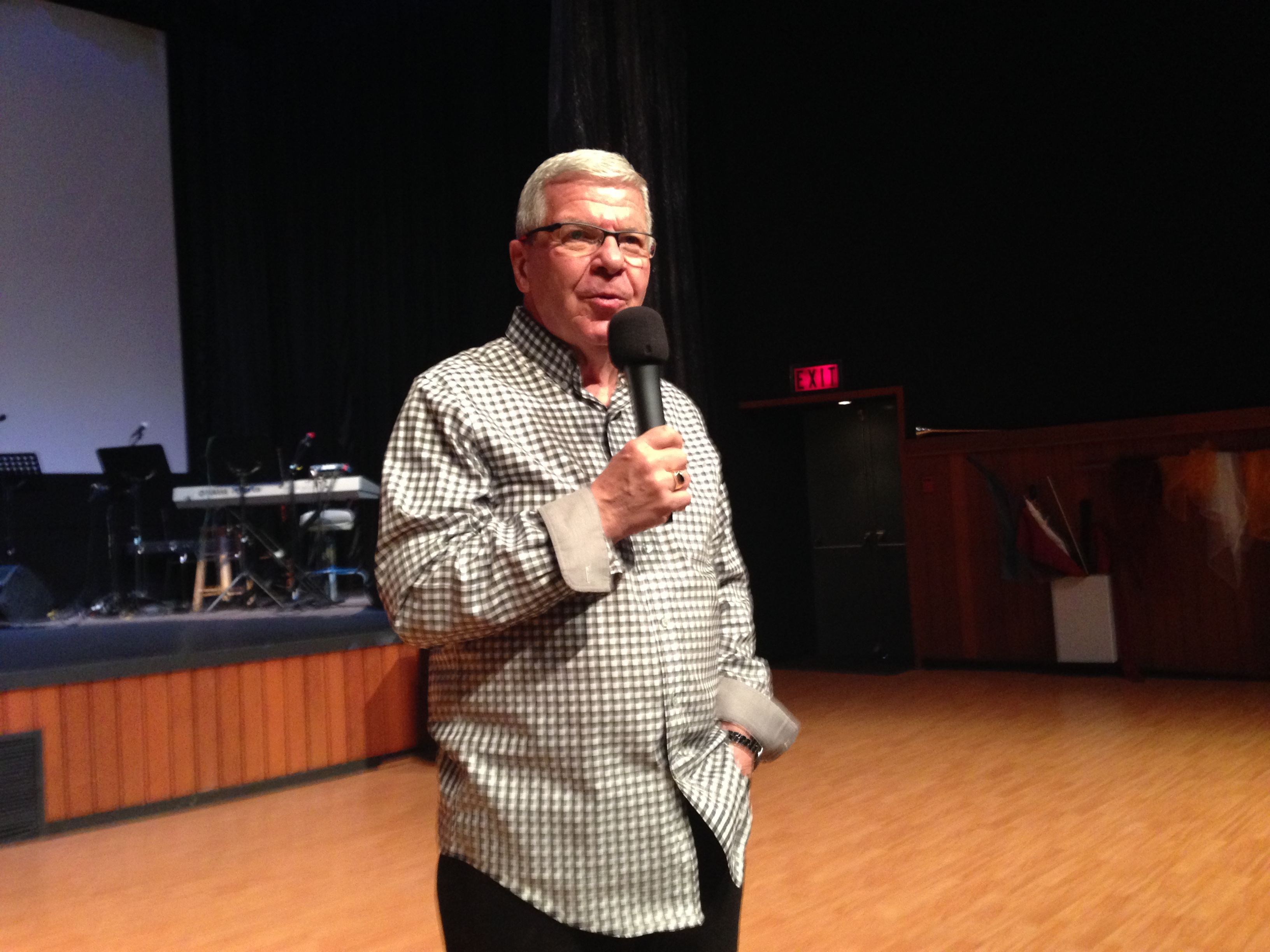 On Saturday evening, we witnessed a cross-cultural blending of worship and praise, as both native and white danced together, waving the Canadian ands Provincial flags. Steven Carleton, dressed in traditional Inuit garb, danced and played the Inuit drum, while Pastor Art Lucier wore his Meti outfit and led worship. Some young First Nation men played the Grandfather drum. It set the atmosphere for the message the Lord had laid on my heart about walking in the anointing, and opened the hearts of believers as I prayed for everyone.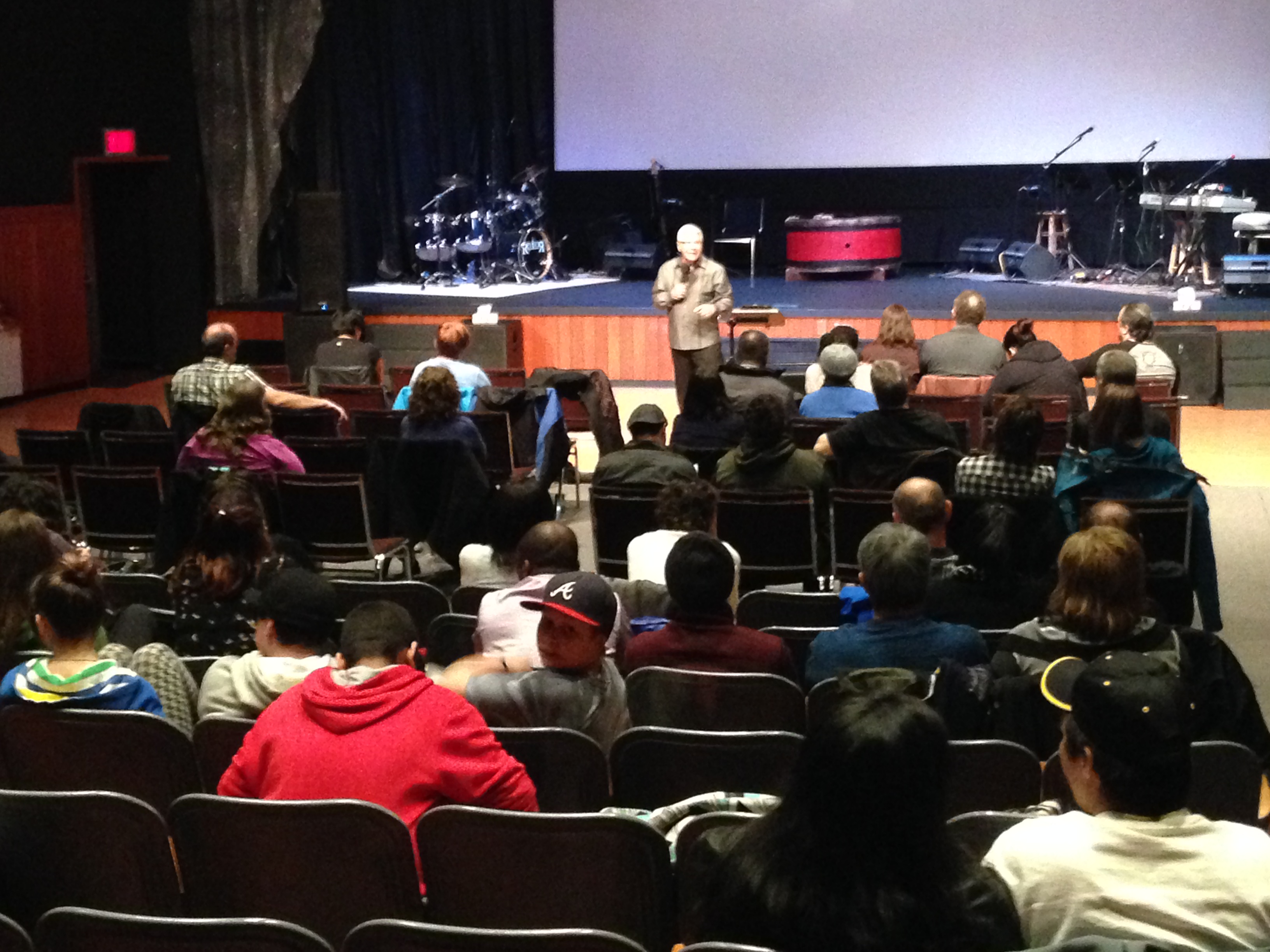 I am convinced that this amazing weekend has been the impetus for a fresh move of God in northern British Columbia. Lord, keep the wind blowing!