Jun 05, 2015
Repulse Bay, NU
Steven Carleton has just returned from Repulse Bay, NU. He went up with Jeff Franksy, the man who will be overseeing the construction of the new building that will be used as a church and as a training and equipping facility.
Jeff Franksy will be in Repulse Bay for the next few months, and will be working daily on the building. He and Steven arrived in Repulse Bay on June 7, 2015. Jeff has been welcomed warmly by the community, and is very excited to build.
Steven Carleton and Jeff Fransky at the Arctic Circle marker in Repulse Bay
When Steven met Jeff at the Winnipeg International Airport, Steven noticed that Jeff had two fishing rods with him. Jeff is also very excited to be among the community hunters and experiencing the land as Inuit do.
Bill once said to Steven that if reaching the north was easy, it would have been done already. It has been quite a challenge to get Jeff's tools to Repulse Bay! They had to been shipped to Winnipeg by transport truck, and will be flown up to Repulse Bay.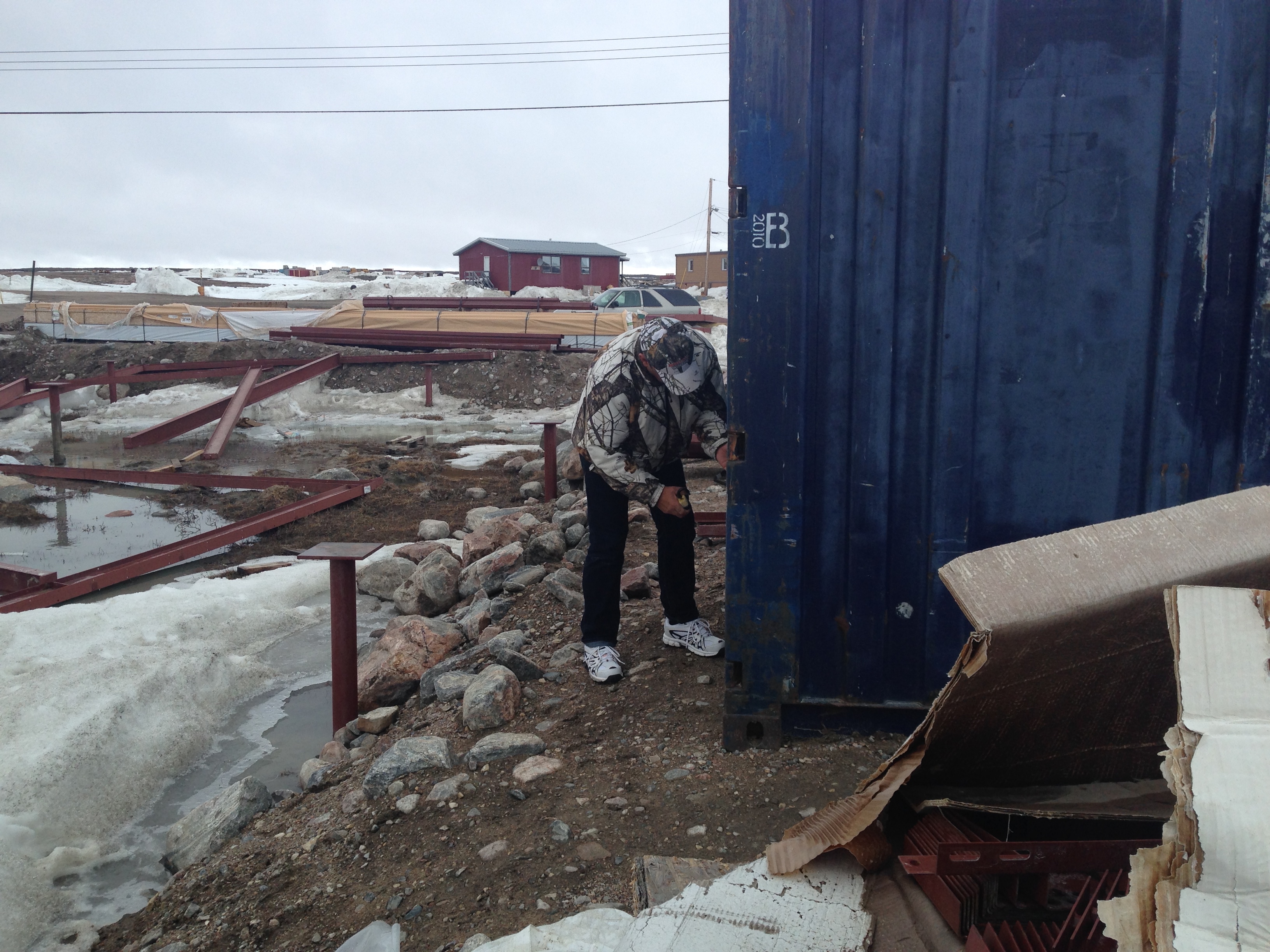 The BPEA church building site in Repulse Bay. Jeff Fransky is opening up a container with building supplies.
Jeff and Steven went to church on Sunday morning to introduce Jeff to the church members. During the service, the Lord showed Steven a vision of a tidal wave coming to Repulse Bay. It was an aggressive wave, and the Lord said to Steven that a wave of God's glory was going to come over the youth in Repulse Bay, and the youth would utterly be changed by the Power of God's love. It would be a healing movement that would spread over the entire community.
We are believing for God to do something in Repulse Bay that Nunavut has not yet seen or heard of. We believe that the North is going to be filled with the Glory and Fire of God, and that it is going to impact every level of the Arctic.
Thank you for partnering with BPEA and believing that we are going to see a movement of God start in Canada that will cause other nations to be filled with a hunger and faith to see God move in their nations. If it can happen in Canada and among the First Peoples of Canada, it can happen anywhere. God Bless you