Jun 10, 2015
Stony Plain, AB
When Bill Prankard spoke on Thursday June 11, and Saturday June 13th in Stony Plain, he talked about the type of people that change nations. He referred to ordinary people in the Bible who decided to follow God, and whom God used to do incredible things. As he talked about Canada's destiny, he said it is going to take regular, believing Christians to see Canada enter into that destiny. Many people in the meeting were filled with fresh fire and anointing.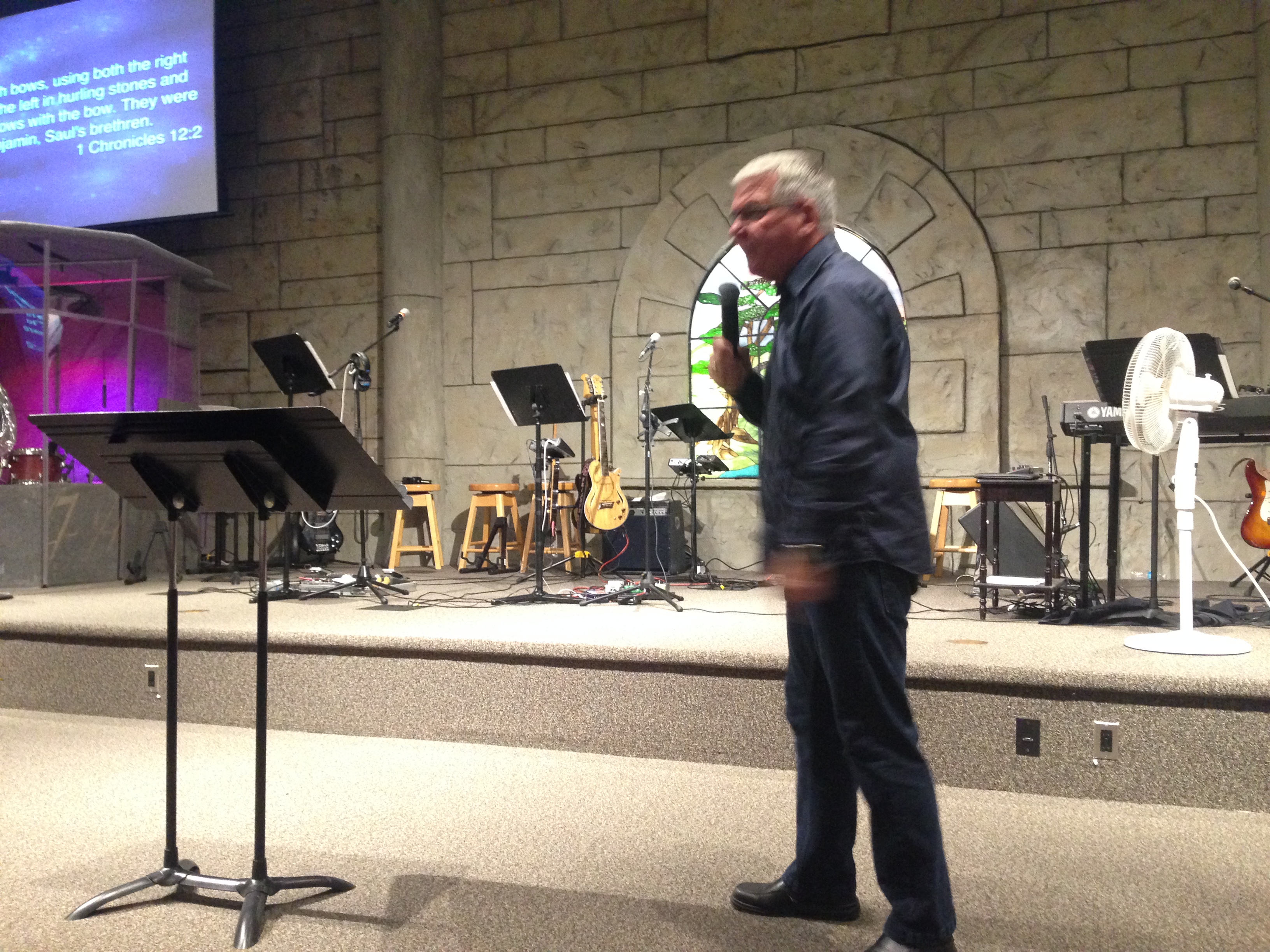 Bill speaking at the Stony Plain Lighthouse Church
On Saturday night Bill spoke about Canada's Christian heritage, and the Godly Christian men who founded it. Bill also felt that there would be healings. People were blessed and filled with the fire of God.
Towards the end of service, Bill asked those who felt they were being healed to stand up. The Holy Spirit impressed on him that God was going to be healing people that had lived with pain for over 20 years, particularly targeting joint and feet pain.
Initially, there were about 15-20 that stood. Bill thanked God for these healings, but felt that there was still more. The congregation began to pray and press for more, and within a few minutes, 80% of the congregation stood and said that they had been healed.
There were many healings! One woman said God completely healed major arthritis in her knees and wrists that she had for over 40 yrs! One person was healed from a 30-year scoliosis condition. Many people reported healing in their feet, and some of them had pain for over 20 yrs. One man said that the pain he had in his wrists and knees from work injuries over 15 yrs ago was gone. Someone with ear damage was healed. Another who had neck injuries from a car accident five yrs ago was healed, as well as a woman who had lived with pain all over her body that she endured for over 20 yrs. Another man said that he was healed of serious stomach pain that he had for years.
We stand amazed at God's miracle-working power displayed in Stony Plain.