Jun 15, 2015
Lloydminster, SK
Bill Prankard's message on Monday evening prepared the hearts of the congregation in Lloydminster to receive all the Holy Spirit had prepared for them. As he shared the story of Mephibosheth and the covenant that King David made with Mephibosheth's father, Jonathan, he compared it to the covenant God has made with us. Just as King David promised to care for Mephibosheth all the days of his life, and to bless and show kindness to the coming generations, God wants to do the same relationship for us, as we recognize our place in his kingdom family. God desires for us to blessed in all areas of our lives.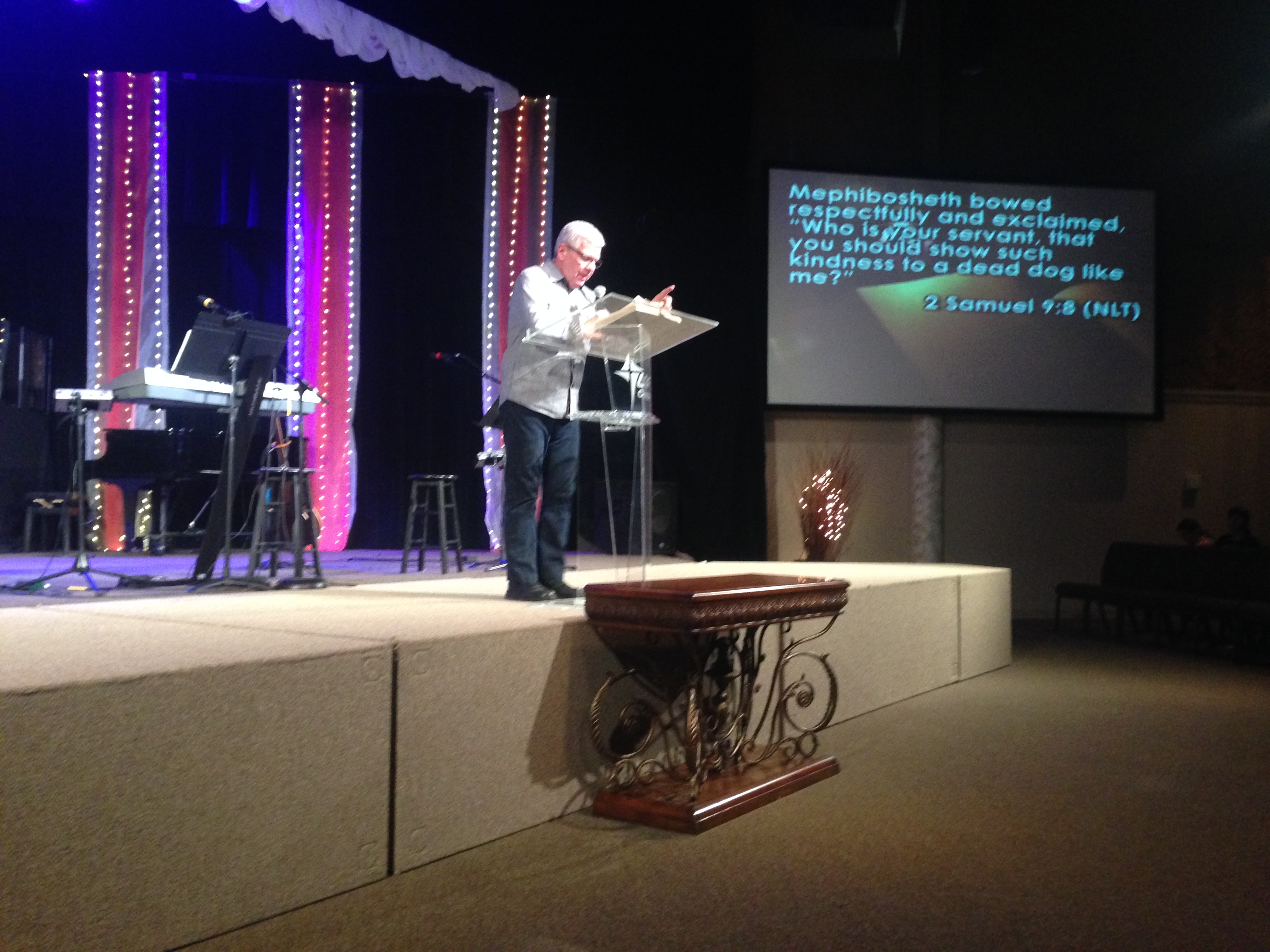 Bill Prankard speaking at the Stony Plain Lighthouse Church
As the people absorbed the word, a heavy atmosphere of healing permeated the room. Some described it as a thick presence. Even before Bill began to pray for healing, several reported that they felt God's touch on their lives. As he released words of knowledge, about healings in spines, neck and even thumbs, people began to testify of what they were receiving.
Several with back and neck pain reported that the Lord began the healing process as a warm tingling feeling went through them during Bill's message, well before he began to pray for healing. One woman said she had broken her ankle three years ago, and subsequently suffered major back pain reaching a 9-10 level. After God healed her ankle, she began to jump up and down at the altar todemonstrate God's healing power.
Three people claimed healing in their thumbs! Bill laughed and said that he could not recall in 43 years of ministry, God ever giving him words of knowledge for healing in thumbs.
A thumb that was healed. The woman said that she lost all sensation in her thumb due to a deep cut.
One 9 year-old boy came forward to testify that God completely healed him of asthma. He said that the asthma condition was so bad that he could not eat a meal without stopping to use his puffer. He reported that God completely removed the asthma from his lungs.
At the conclusion of the service many came forward for prayer, to receive healing and to be filled with the fire of God. After witnessing all the amazing things God did in Lloydminster on Monday evening, we sensed that it is a demonstration of God's power and goodness to encourage the Church in Canada to learn to walk in the realm of the supernatural.