Jul 20, 2015
Update from Cape Dorset
Steven has just returned from powerful follow-up ministry of the Arctic Hope Project in Cape Dorset. It has been three months since the first Arctic Hope Project took place in Cape Dorset, and Steven went to Cape Dorset to assess the progress in the lives of the youth.
During the summer, Cape Dorset has 24 hour sunshine, yet for the two weeks previous to Steven's arrival, the community had been shrouded in fog and rain. 2 weeks, the community had not seen any sunshine. However, it seemed that the Lord allowed for sunny weather for his arrival day, and closed the skies until Steven left 5 days later. It continued to rain and there was heavy fog, keeping him stranded for 3 extra days.
Steven met with everyone involved in the Arctic Hope Project. Some of the leaders that work with the youth said that the young people are taking steps to better themselves and get involved in the community, and have seen them expressing measurable change in just a few short months.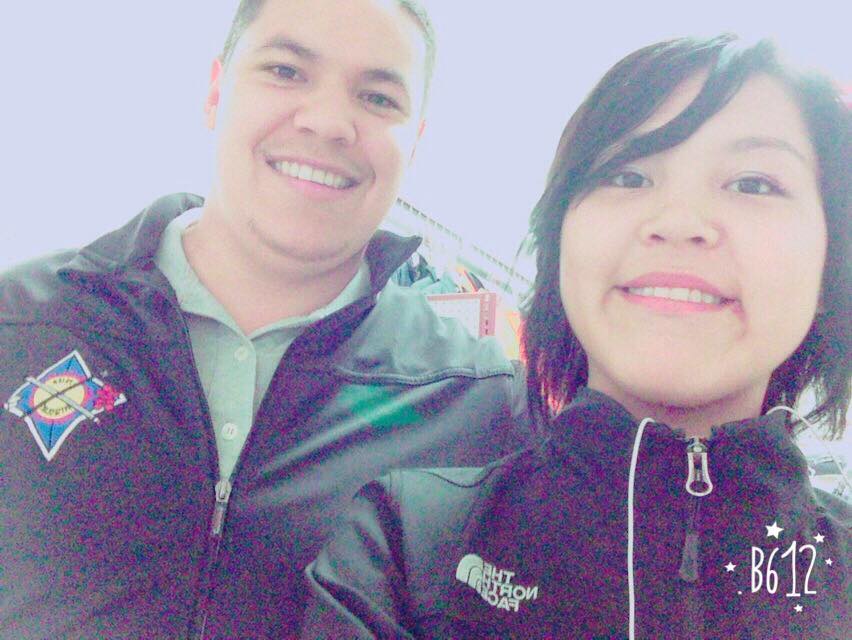 Steven Carleton and one of the Arctic Hope youth leaders
One of the things that happened as a result of the Arctic Hope Project was the creation of a Youth-Elder Committee. There has never been a committee of this kind before, and the youth took the initiative to start one. While Steven was in Cape Dorset, the committee invited him to the Youth-Elder committee meeting, where an Elder and nine youth gathered. On their own, they had organized it with a chairman, vice chairman, treasurer, and someone to take minutes. The meeting Steven attended demonstrated that are truly beginning to take steps to see positive changes in Cape Dorset.
Prior to the first Arctic Hope Project, there were no youth attending the Full Gospel church in Cape Dorset, and no youth on the worship team. But, because of the many youth who were impacted by God and Holy Spirit during the Project, there are now at least twelve youth attending regularly and youth make up the majority of the worship team!
Some of the Arctic Hope youth leaders who also are hungry to see God impact Cape Dorset
While Steven visited with the pastors after one service, her husband went to check the youth who stayed after service to practice worship songs. When he arrived, he saw more young people there then during service. He said they were all worshipping God and praying for Cape Dorset! The young people are pursuing God and are not waiting for anyone to tell them to!
There is tangible and measurable change taking form in Cape Dorset. There is a buzz about the next time we come for AHP in October. Thank you for partnering with what God is beginning to do in this community. We are seeing the Glory of God released in the North!