Sep 11, 2015
BPEA team reaches the Arctic Circle!
AUGUST 2015 ARCTIC RUSSIA MISSION :
This summer our Russian representative, Igor Bogomol, traveled with a young Nenet evangelist whose name is also Igor, to the isolated little Inuit communities and to nomadic families living in tents on the Arctic Russian tundra. Most communities are ones in which we originally sowed the Gospel over the past twenty years. The spiritual, social and practical need in these villages is beyond imagination. Such despair has only one antidote – hope - that can only be attained through a personal revelation of Christ's transforming love.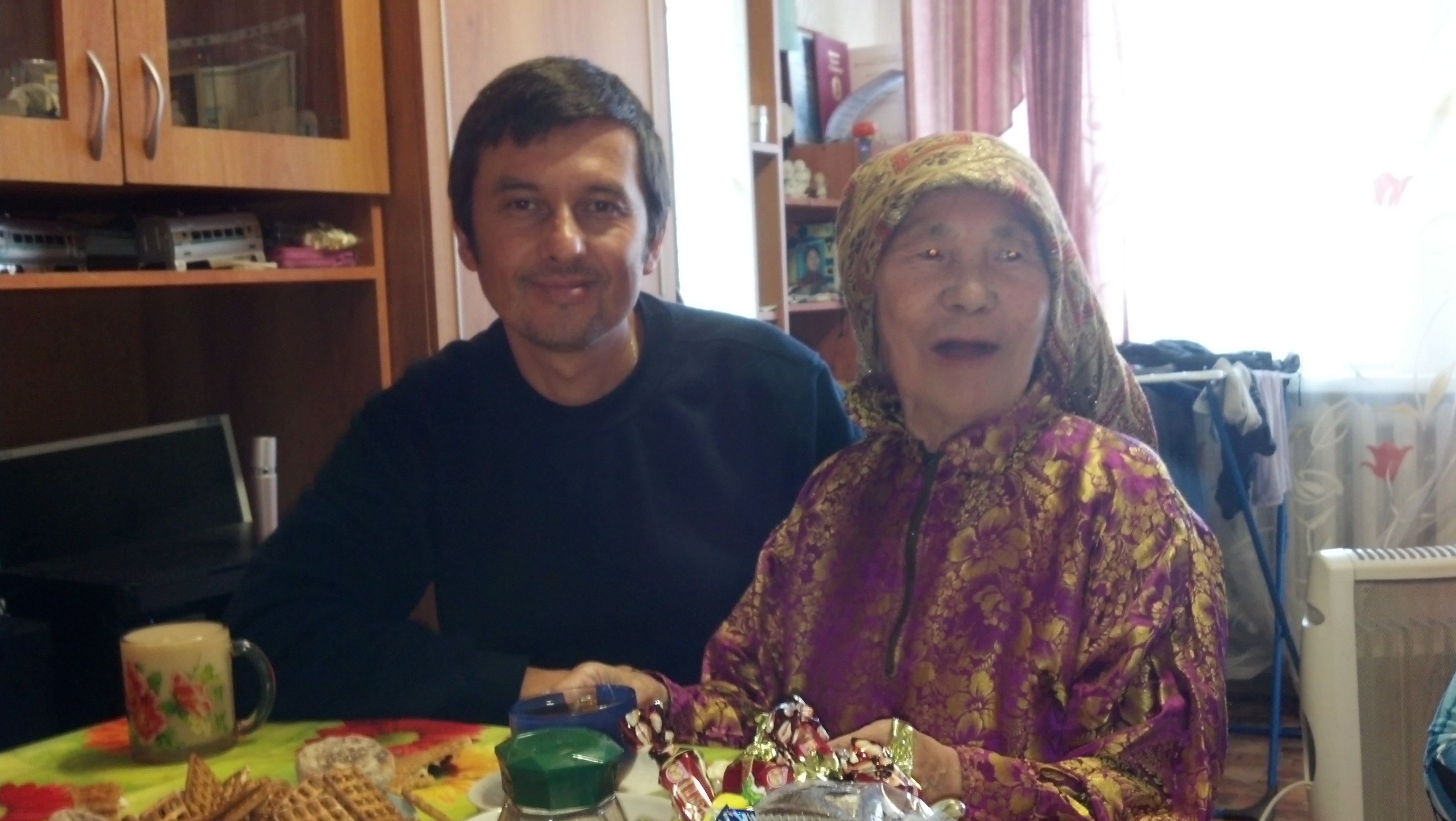 Igor gives food to Russian Inuit
Igor encountered many poverty-stricken families as he and Igor the Nenet traveled from one community to another. They showered these families with generous supplies of food, clothing and financial help. They found a mother with many children who was desperately trying survive after the death of her husband. Other children were trying to fend for themselves while their parents languished in drunken stupors. These acts of kindness opened their hearts as the team not only provided for their practical needs, but also shared the message of Jesus. It gave them real hope, as they received the greatest gift with eternal value – the security of sins forgiven and a future filled with peace, joy and promise.
Igor and BPEA partners bring needed supplies to Russian Inuit.
The team also visited several families whom we had led to Christ over the years. They were thrilled to discover most of them were continuing to faithfully serve the Lord, and had also led extended family members to a relationship with him. Evodokia, a woman we introduced to Jesus several years ago, has become an especially shining example and leader to her people, and she and her followers spent over six hours with the team, worshipping, praying and sharing the Word together. In several homes and along the way, Igor also had the joy of sharing the Gospel and introducing others to the Giver of hope.
When he returned home and sent us his report, he concluded by saying, "Thank you so much, dear partners, for sending me to the north and for everything you do for the precious people living in the north. God bless you!"
NAUJAAT (REPULSE BAY) NU. AUGUST OUTREACH:
Love is the motivating factor that caused us to establish the Arctic Hope Centre in Naujaat. Our friend, Jeff Fransky, graciously dedicated his contracting skills and gave his entire summer to spearhead the construction of this wonderful facility that will not only serve as a place of worship for the local believers, but will become the headquarters for the Arctic Hope Project. During the three months he has laboured, he has demonstrated Christ's love for the people and connected to them at a heart level.
In August, a wonderful outreach team from Jeff's home church, Selwyn Outreach Centre in Peterborough travelled to Naujaat, along with Steven Carleton to conduct ten days of special meetings and outreaches in the community. They arrived in Naujaat after twenty-four hours of travel, and after their leader had a vision of a waterfall, beginning and bubbling up in Naujaat, and flowing down to the rest of Canada. Spurred on by this vision, they poured their hearts and lives into every aspect of the outreach.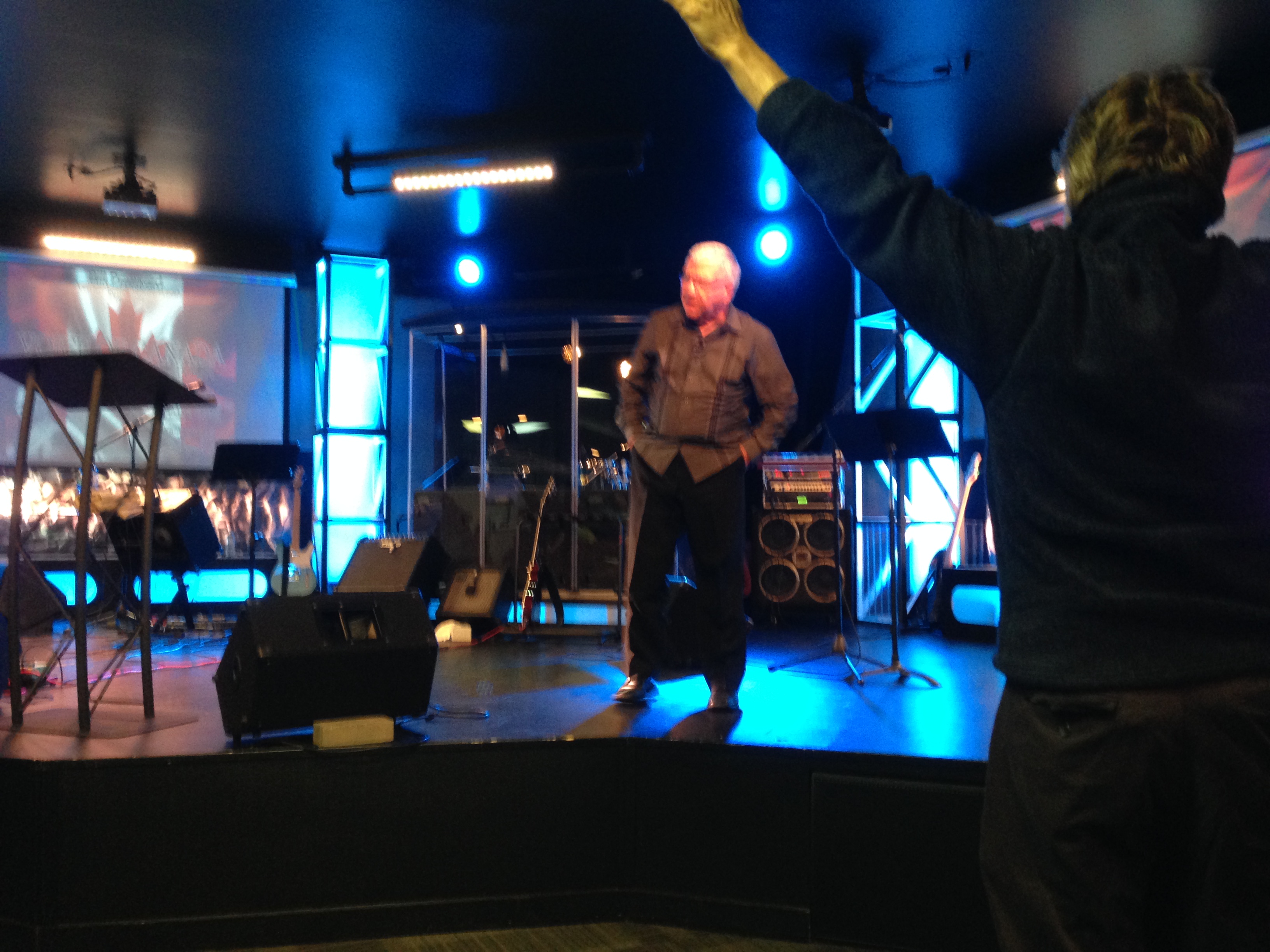 Members of Selwyn Outreach ministry team teach Inuit youth songs of Jesus's love.
Their genuine love for the people was expressed through ministry to the children, youth and adults. Steven reported, "The Kids Camps were held at the church after school, and we sang songs and played games centred on God's love and purpose for their lives. On our second camp we had 50 children between 7-12 years of age come. The church looked like it was in a child-revival! We hosted a youth drop-in night at the community hall for teenagers and young adults. Over 30 youth and young adults came, and we had fun playing with them and loving on them. We had five powerful services at the church during our stay, where God ministered and refreshed many of the people with fresh vision and fire for their community. During one Sunday morning service we had communion. The presence of the Lord fell heavily over the congregation, and many felt like God was sitting in our midst. We were able to pray with many people in the church, including the pastor who had been in a serious skidoo accident in the spring. "
Another important aspect of the outreach team's work was helping Jeff make progress with the construction of the building. During their time there, they completed all the exterior work, and began construction on the interior walls. Jeff returned to Peterborough with the outreach team, but plans to return to Naujaat at a later time to help with the completion of the work. The local residents saw love tangibly demonstrated through Jeff's committed, diligent labour, and through the lives of each team member.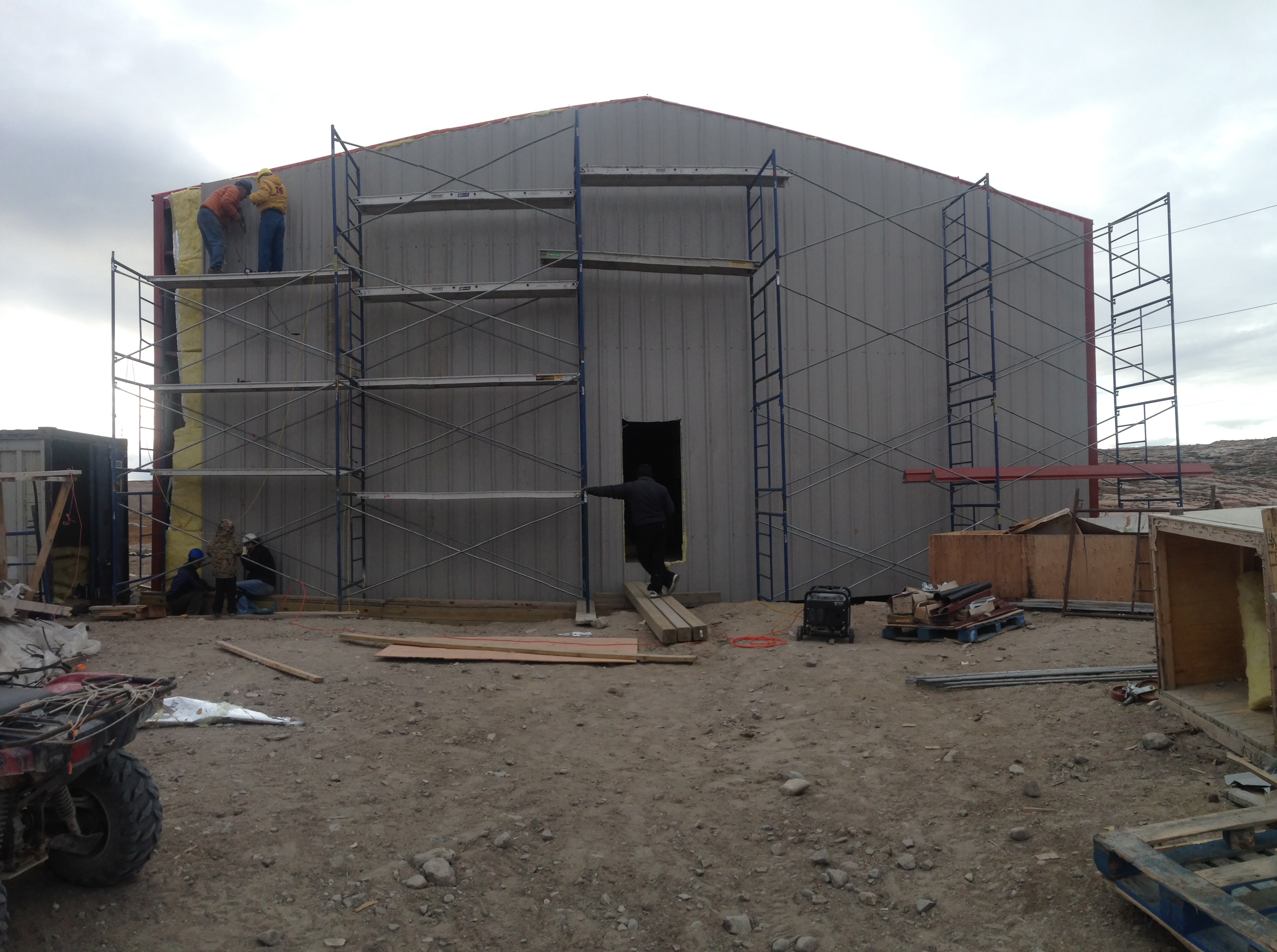 Selwyn Outreach team helps Naujaat builders close the Arctic Hope Centre building for winter.
Steven said, "The building is giving the community fresh hope to see God doing something incredible. Inuit told me that they are feeling an excitement in their spirits. The building could easily hold up to 300 people. We believe that God will fill that building with people who will encounter His presence and fire, and where young people will become leaders in their community."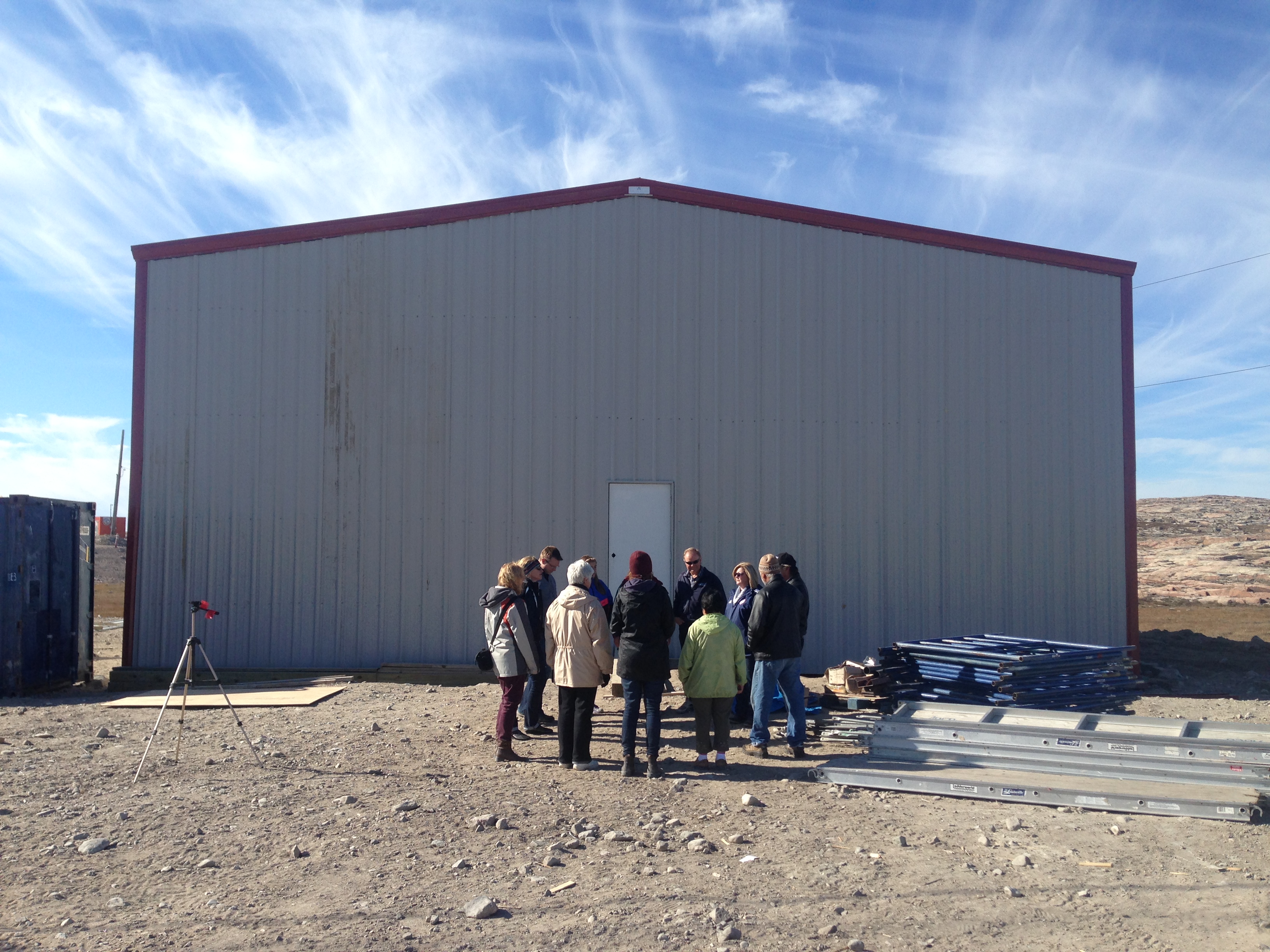 Jeff Fransky and Selwyn team pray for God to move in Naujaat.
I have a burning passion to see suicide eradicated in Canada's north, and to see young leaders mentored and equipped to bring transformation to their own communities. Once the building is completed, we will bring youth to Naujaat from communities where it is not feasible to conduct long-term oversight of the Arctic Hope Project. These youth will receive the same ministry and training that we are presently doing in Cape Dorset, then they will return to their own communities, filled with fresh vision and purpose after encountering God's love and healing.