Oct 15, 2015
Fire in Nanaimo, BC
Bill Prankard has just ministered at the Nanaimo Full Gospel Assembly in Nanaimo, British Columbia. The people who attended the service held on Thanksgiving weekend came hungry for the word of the Lord.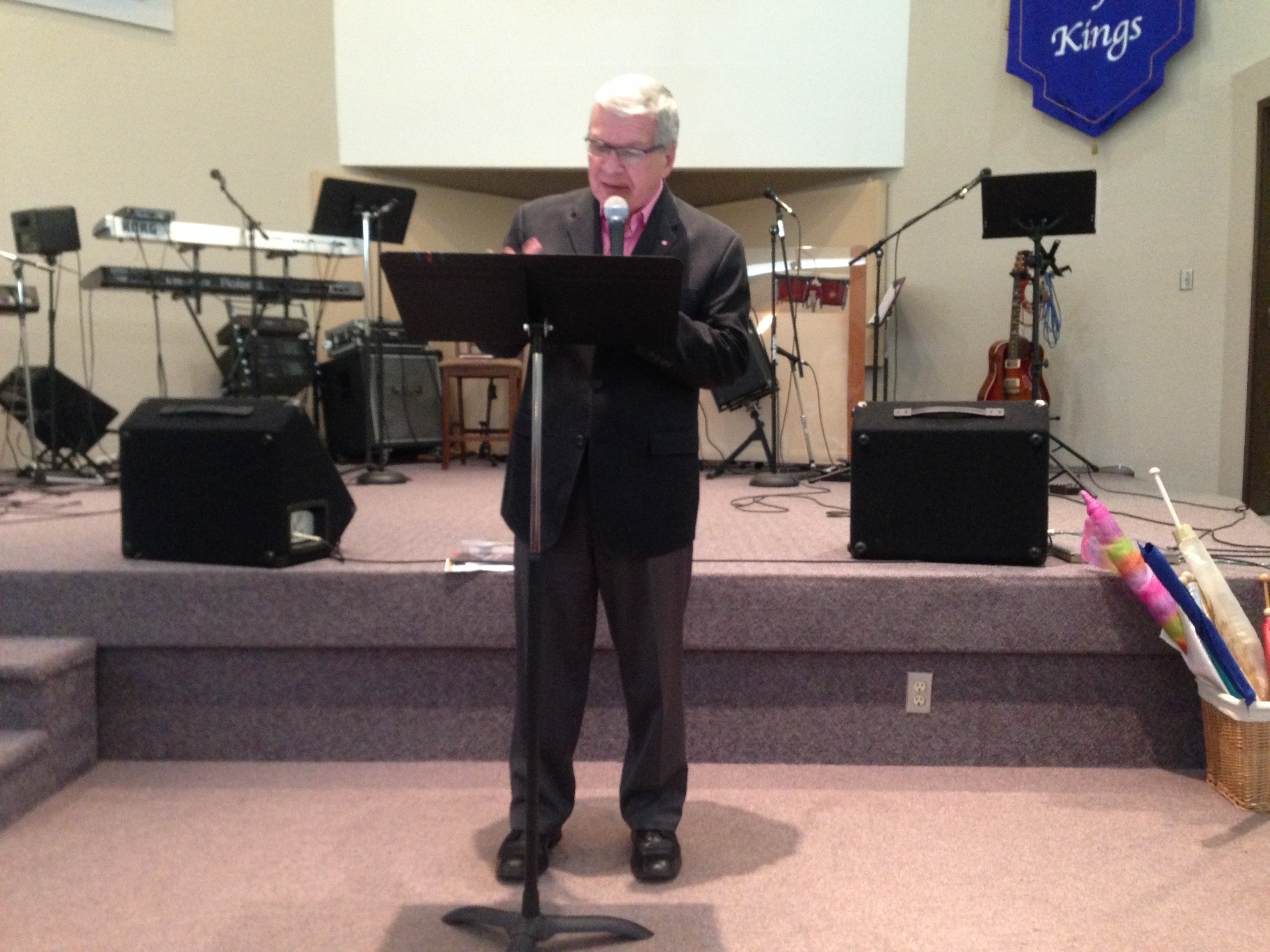 Bill Prankard speaking at the Nanaimo Full Gospel Assembly on Canada's heritage
Bill shared many facts about Canada's Christian heritage, and declared that, the fire of God burning in the hearts of believers in Canada will restore the dominion of God to our nation again. As he reiterated the story of Peter walking on water towards Jesus, he challenged the Church in Canada to take the same kind of faith step and walk into their destiny. He painted a picture of what it would look like when the Holy Spirit is poured out on all flesh. As believers step into their God given destiny, we can see this prophecy fulfilled.
At the end of service, Bill and Steven made a prophetic gateway for the church in Nanaimo to walk through, and invited each person to walk through the gate and receive prayer. Some reported that they experienced measures of healings in their bodies as they responded. One woman said that her body was riddled with arthritis, and that she was in constant pain. She said that as Bill was preaching, she could feel heat in her joints, and felt the Holy Spirit healing her body while she sat in the pew.
God is healing His church, spiritually, physically and emotionally, and is filling His people with Holy Fire to set Canada and the nations ablaze.