Oct 13, 2015
Healings in Barriere, BC
Bill Prankard and Steven Carleton just ministered in Barriere, BC, on October 9th and 10th at the Christian Life Assembly. Bill and Steven have been traveling from sea to sea in Canada, declaring that the Lord God shall have dominion in Canada and declaring a great awakening and revival in our nation.
On Friday night Bill shared about Canada's Christian heritage and said we have a spiritual right to reclaim Canada for God. He emphasized that it is the responsibility of the church in Canada to rise up and bring the Kingdom of God to Canada.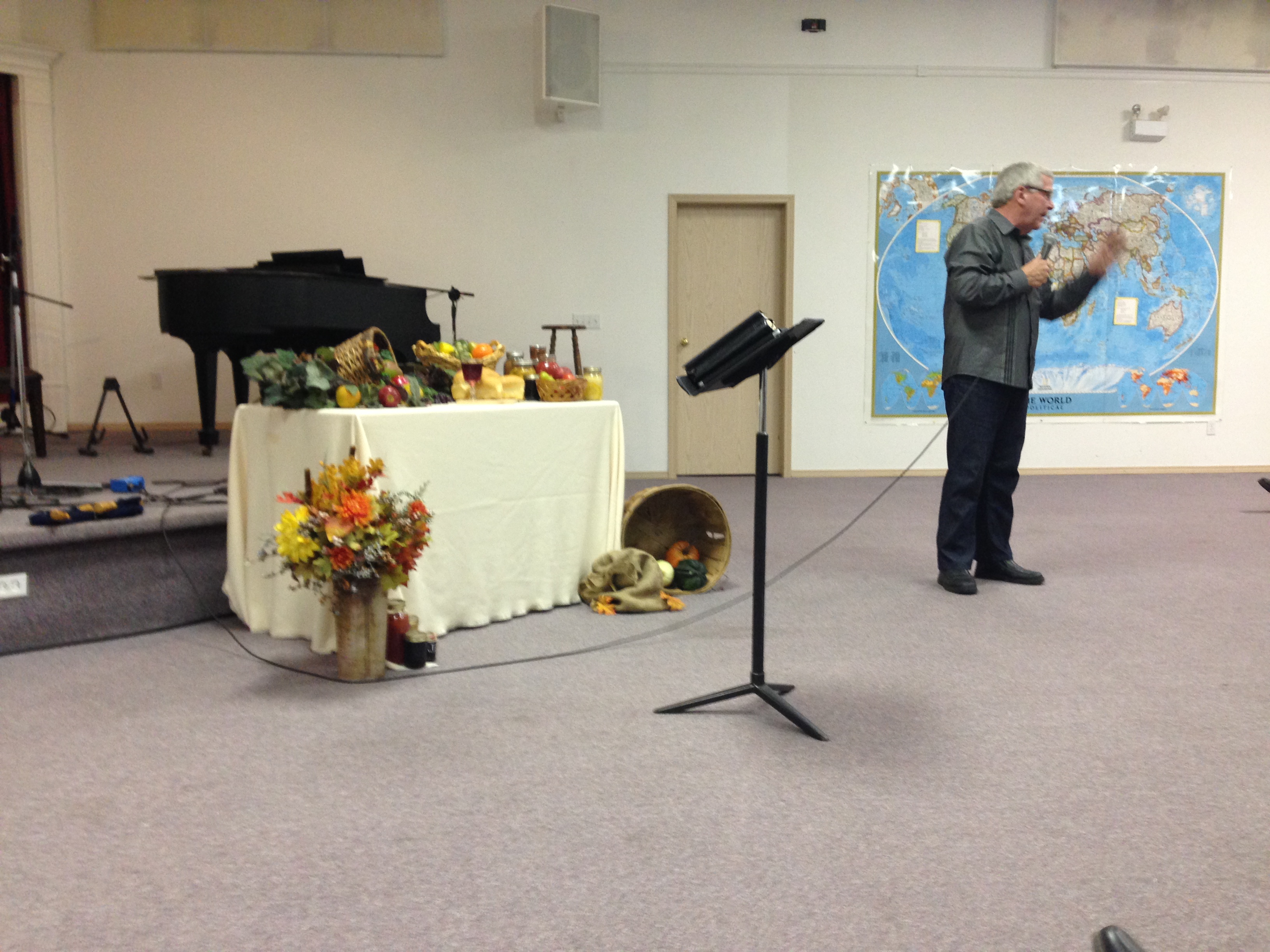 Bill Prankard speaking at the Christian Life Assembly Church in Barriere, BC.
As Bill spoke about Canada's destiny and heritage, many people experienced healing in their bodies from Holy Spirit. At the end of service, when Bill asked everyone who felt a change in their bodies to stand up and acknowledge what God was doing, more than 20 stood. God healed significant problems such as; arthritis in limbs, major back pain, intense pain in a man's feet, a serious hernia, ears were opened up, and a woman declared healing of a major infection in her body. Many people in attendance were surprised that God was healing while Bill spoke about Canada.
The following morning Bill conducted a Healing 101 service and imparted a healing anointing into 40 people at the church. There were two people that came to Steven and testified that they had their best sleep in 30 years. Both of them said that usually woke up in overpowering back pain, and the morning after they were healed, they could sleep without pain. One woman was in tears as she testified about her back healing.
The Kingdom of Heaven touched the people of Barriere, BC. We are experiencing glimpses of what God wants to do throughout the nation of Canada.
"He shall have dominion from sea to sea, and from the river to the ends of the earth."
Psalm 72:8