Nov 12, 2015
G1 Prayer Summit, Peace Tower Church
Prayer is always important, but National House of Prayer's G1 Prayer Summit, held November 12th to 14th, was planned in God's perfect timing. Canada's national election had just taken place, and many Christians were trying to understand how the results fit into God's plans for our nation. It was also a call to believers to hear His voice regarding our assignment in these perilous times.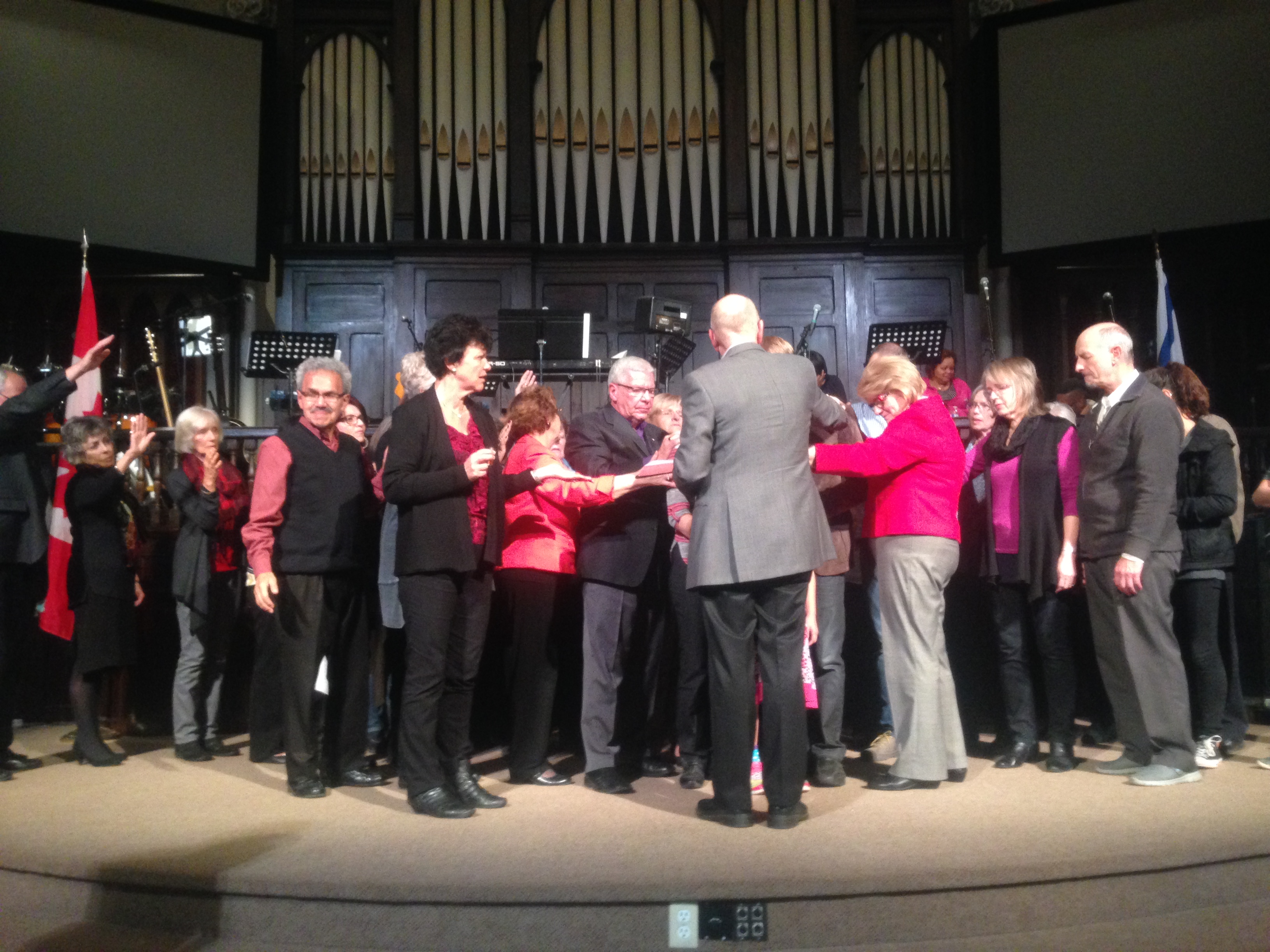 Bill Prankard and the National House of Prayer team praying for Ken and Deb Smid in their indoctrination as Assistant Directors of NHOP.

Bill Prankard was privileged to share in the Summit along with NHOP's Director, Rob Parker, powerful prophetic Bible teacher Rachel Hickson from England, and Stuart McAlpine, Director of ASK ministries in the USA. Each morning and evening the speakers brought a powerful word of challenge, encouragement and direction, as they focused on calling on God regarding His will in these present days. The presence of the Lord permeated each service as we worshipped and soaked in the presence of the Spirit.
Many people gathered in Ottawa at the G1 Prayer Summit to pray for Canada.
The many who attended also enjoyed additional speakers who led several prayer-focused workshops, a special prayer breakfast, and tours of the National House of Prayer. We thank God for the powerful ministry of NHOP, which invites prayer teams from across the nation to come to Ottawa, stay at NHOP, be taught how to prayer for our political leaders, sit in the House of Commons gallery and pray as decisions are debated and voted for that affect our nation. The G1 Prayer Summit helped to shine a light on the importance of NHOP's ministry, and to encourage believers to stand on guard for righteousness in Canada.