Dec 22, 2015
BPEA ministers to Russia again!
Merry Christmas partners and friends,
BPEA's Russian team member, Igor Bogomol, recieved word at the beginning of December that two longstanding friends of BPEA tragically passed away in November. The mother and father of four children were a part of the Kenneth Copeland DVD churches that Bill Prankard started many years ago in Arcitc Russia. The children are now orphans, and Igor suggested that BPEA send him to bring some needed food and clothing supplies before Christmas. It is a very tough time for the children of the two parents and also for those that knew them.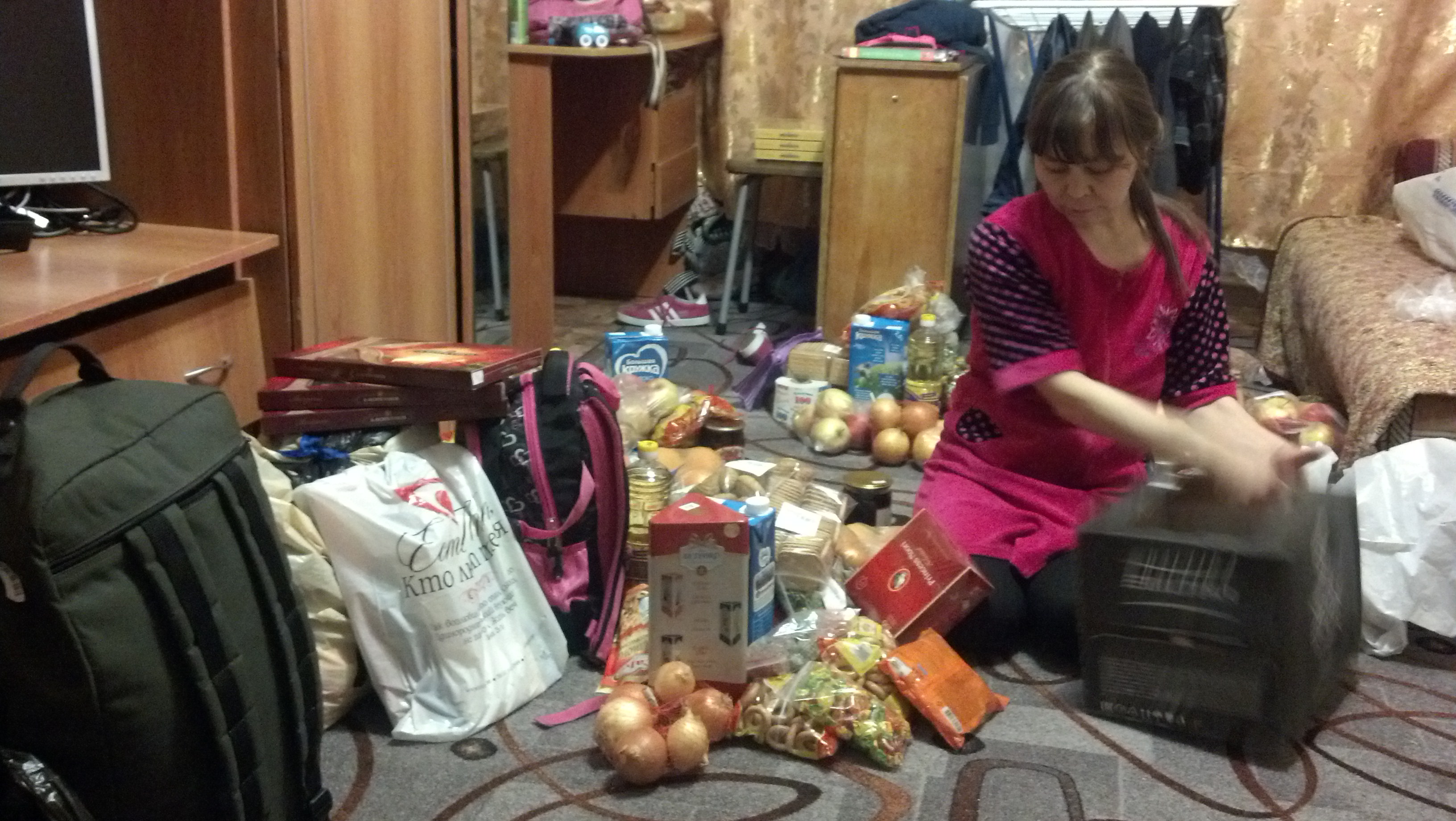 Food delivered to Russian families by BPEA's Russian team member, Igor Bogomol
Igor departed for Arcitc Russia just a few days ago, and has already delivered some of the food and clothing. He will also be ministering to the families in the area, and believing God to bring comfort to all those that knew the friends of BPEA. They were very instrumental in developing the DVD churches that touched and changed many lives in Arctic Russia.
Thank you for making this happen. People in Arctic Russia are recieving blessing because of your generousity.
Igor Bogomol arrives in one isolated Russian community to bring comfort and blessing before Christmas