Jan 15, 2016
God's Fire Burns in Cold Lake AB
Bill Prankard and Steven Carleton have just completed the first meetings of 2016 at the Cold Lake Community Church in Cold Lake, Alberta. Bill was ministering with the Directors of Voice of Revival, Sammy and Charlie Robinson, in their "Arise" Conference.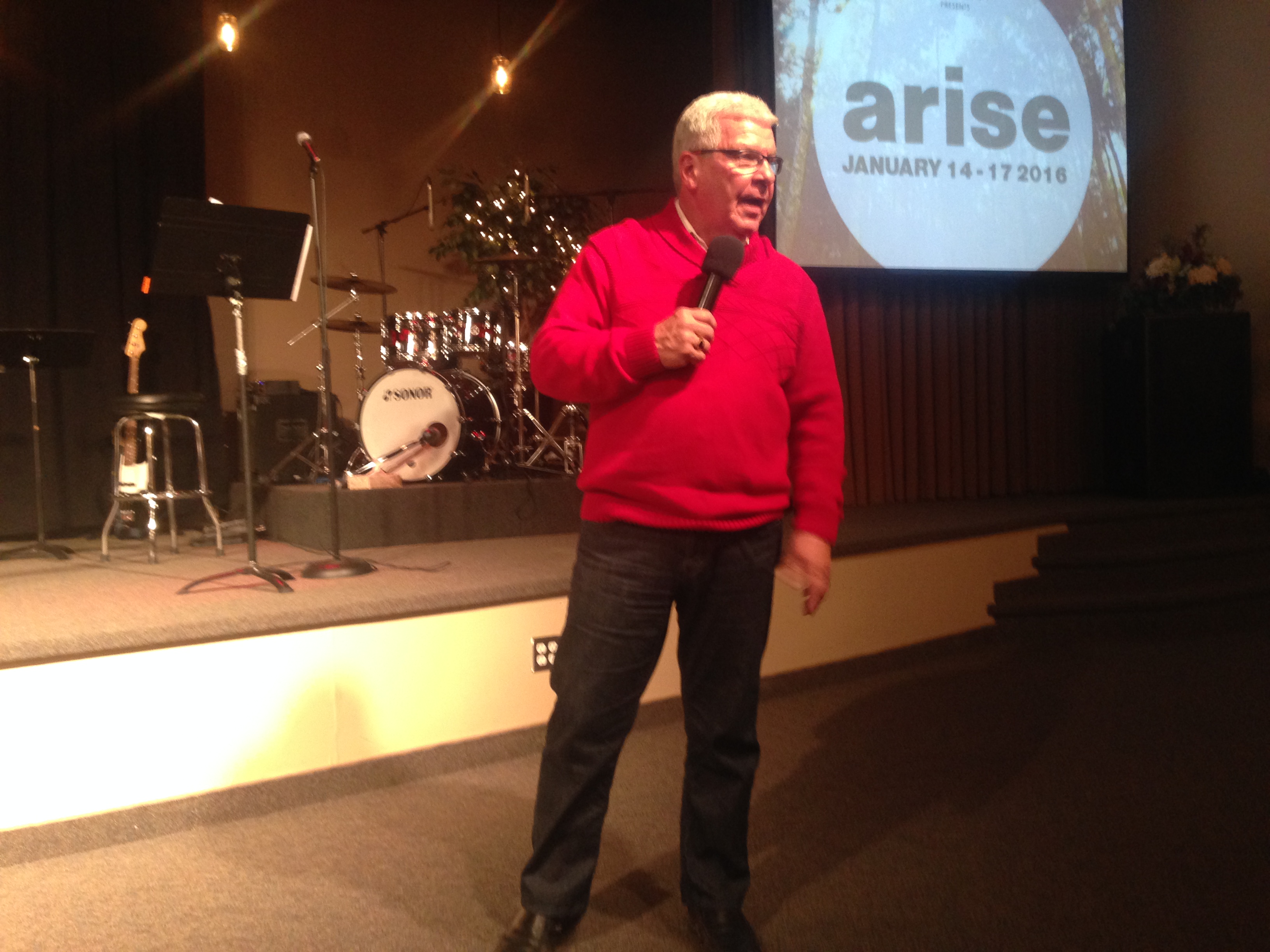 Bill Prankard ministering in Cold Lake, AB, on the fire of God setting Canada ablaze for His Glory.
Bill Prankard ministered on Friday, January 15th, and Saturday, January 16th. On Friday night, Bill spoke on the church in Canada needing to rise up and take Canada back for the Kingdom of God. He said that the early church in the book of Acts made such an impact on the world with 120 people, that it would be very possible for the church in Canada to do the same thing.
Bill felt to minister in healing on Friday night, and there were large number of people that testified to a physical healing after Bill prayed. One many had pins and screws in his ankles from two broken feet, and lived with significant pain. The Lord began to heal his ankles, and he said that he could no longer feel the pain in his ankles! One other man said that he had arthritis in both of his wrists, and said that they would seize up with pain often. As Bill prayed for this man, the man said that his wrists began to feel warm and he was able to move his wrists freely without the pain of arthritis!
This man felt warmth and relief in his ankles after Bill Prankard prayed for healing. He had steel pins and screws in this ankles, and they caused significant pain.
Saturday night was the last night that Bill Prankard was ministering in Cold Lake, and so he felt that he was to impart Holy Fire into the church and create a "Door-Way" with Sammy and Charlie Robinson, and also Steven Carleton. The purpose was for the church to step into their new season in God with no limits and no boundaries, leaving all personal hindrances behind. The entire church responded with enthusiasm and excitement, and all came through the "Door-Way" into their new season. The Voice of Revival team and BPEA team imparted fresh Fire into their spirits, and all worshiped the Lord afterwards.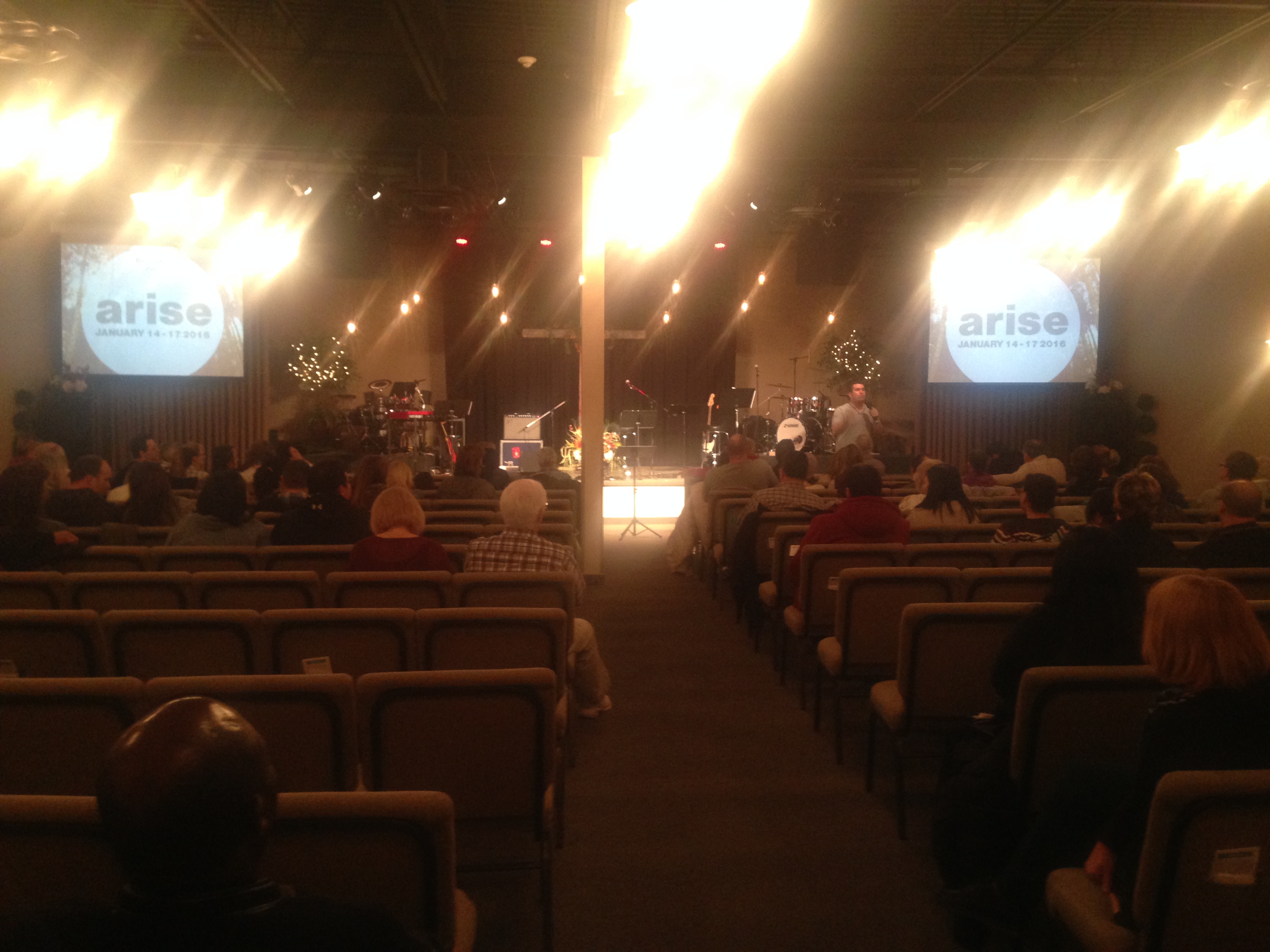 The Cold Lake Community Church is experiencing the fire of God that is streching across Canada!
We are believing that the church in Canada rise up in 2016, and that it too would remove all limits and boundaries to pursue God and to be the church that God intended it to be.