May 10, 2016
Fire and Healing in British Columbia and Alberta!
Bill Prankard and Steven Carleton have just returned from British Columbia and Alberta. Together, they ministered in Kitimat and Nanaimo, BC, and Bill ministered in Lethbridge, AB, with Gwen Prankard.
The western tour was part of Bill's vision to travel to as many Canadian provinces and territories as possible in 2016, to spread the fire of God and His healing power, and to declare that Canada shall be saved! They are claiming Canada back for God, and declaring that He shall have dominion from sea to sea and to the ends of the earth.
Bill ministered in Kitimat for three days at the Harvest Church under the leadership of Pastor Art Lucier. The believers in the church have been hungry for God to move in a powerful way in Kitimat, and were trusting Him to spark a spiritual fire that would impact their community. As the result of the three days of Holy Ghost ministry, the people stepped into a fresh dimension of healing and deliverance, and moved to a higher level in God.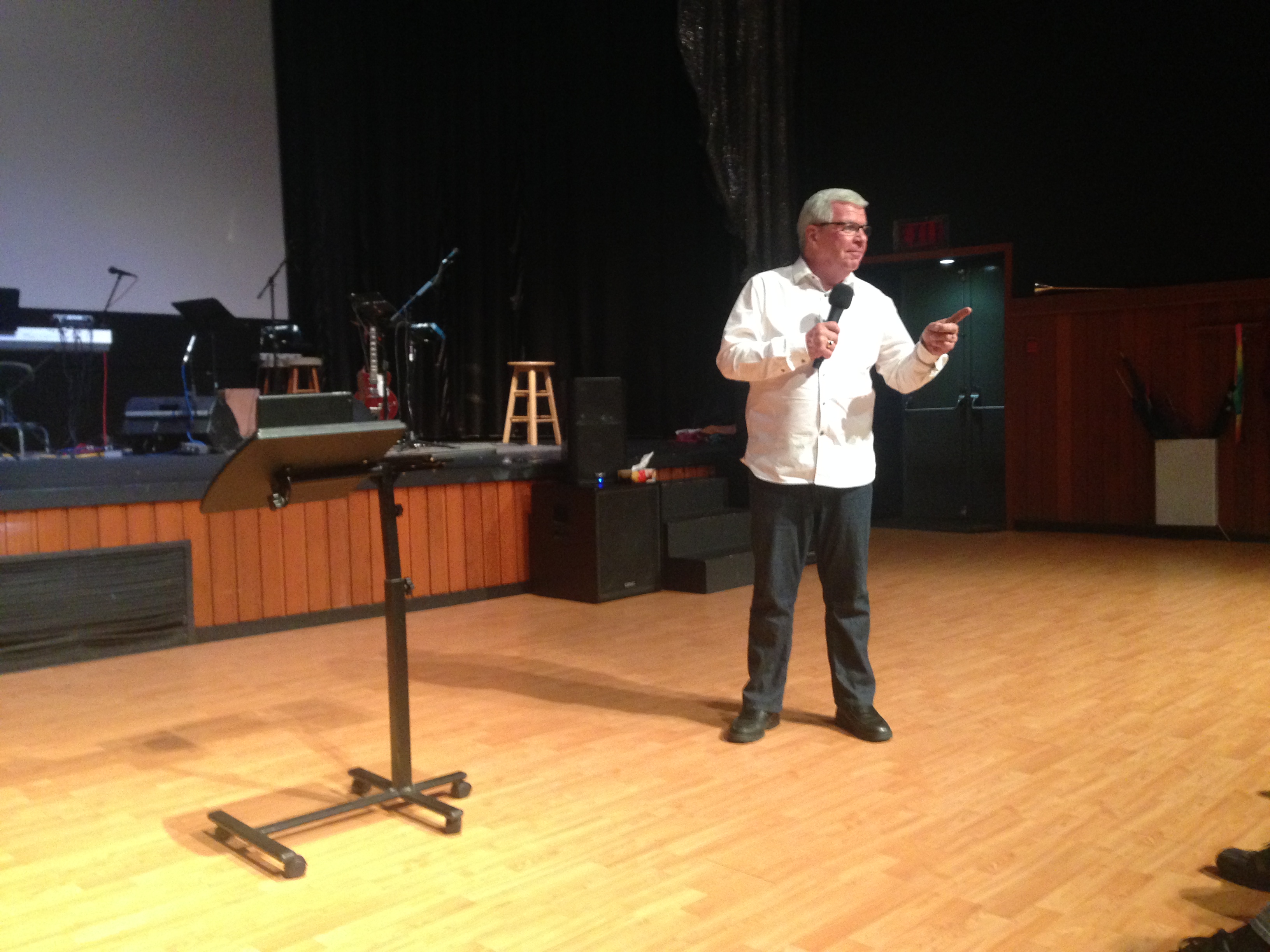 "...the Church in Canada needs an Acts 2 awakening!"-Bill Prankard said in a meeting in Kitimat, BC.
One of the services was held at a local park in Terrace, BC, designed as a community outreach. Close to 140 people from Terrace came, many of whom were homeless. Close to 300 hamburgers were cooked and distributed, and The Harvest Church's worship team attracted passers-by as they sang, played and ministered during the event. As hearts were prepared, Bill Prankard preached a clear Gospel message. At least fifteen people accepted Jesus into their hearts, and some were even physically healed. A First Nations man claimed that he could breathe much easier than before he'd come to the outdoor meeting, and believed that God had healed him of his lung cancer!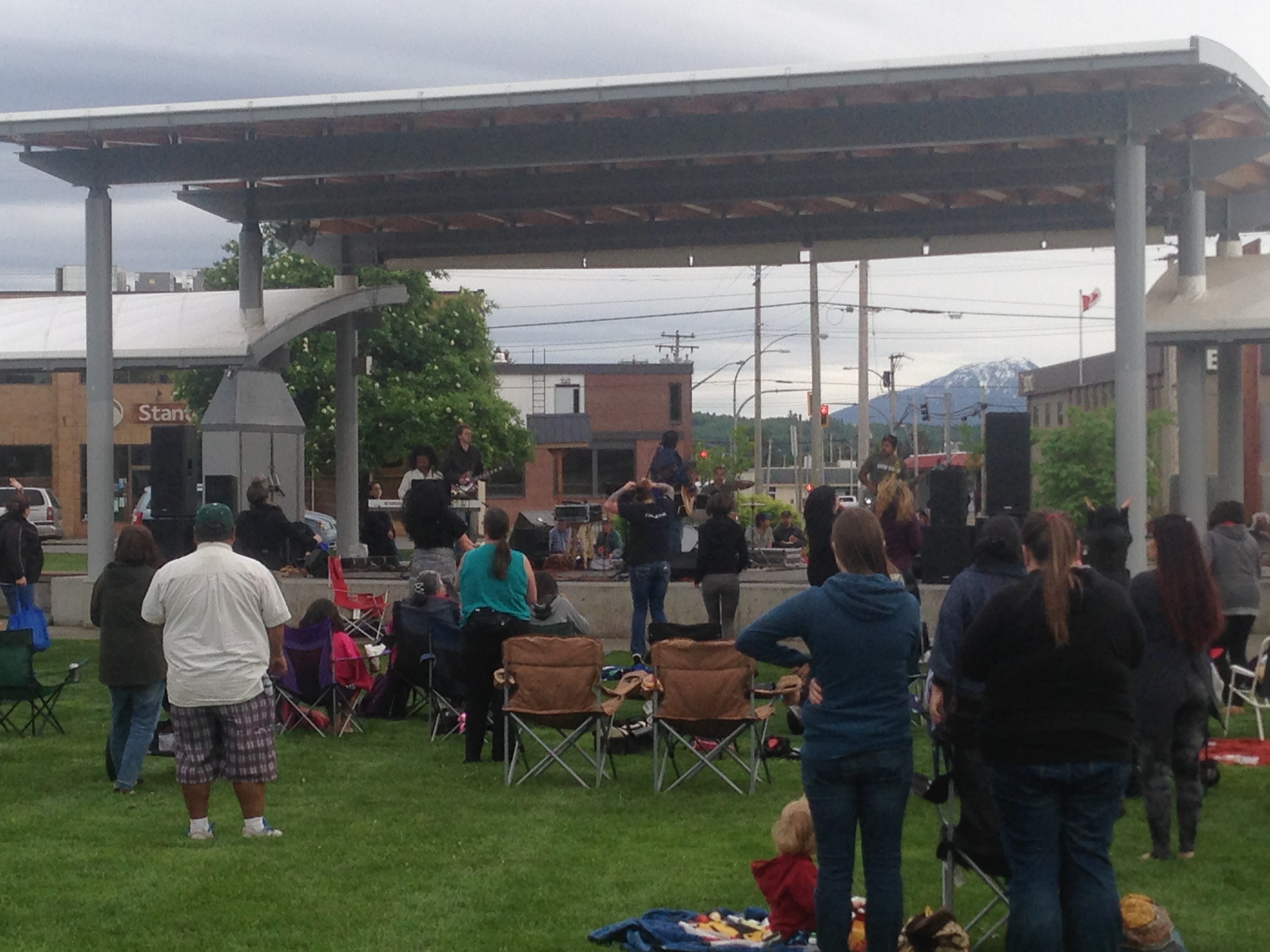 Healings and Salvations happened in the outdoor outreach in Terrace, BC.
In the final service, Bill Prankard imparted the Healing Evangelist Anointing into each person at Harvest Church, and the people left with a fresh sense of Holy Ghost empowerment, ready to do the work of God in Kitimat, BC!
Following those meetings, Bill and Steven travelled to Nanaimo, BC on Victoria Island, for 3 meetings at the Nanaimo Full Gospel Assembly Church under the leadership of Pastor Gordon Fralick. In the first meeting, Bill Prankard preached about the early Church in the Book of Acts, and how entire cities and communities were utterly changed by the power of God. He said that it is God's desire to do the same thing in Nanaimo, and throughout Canada. The church in Nanaimo began to see that it is possible for God to move in Nanaimo as they were willing to partner with Him!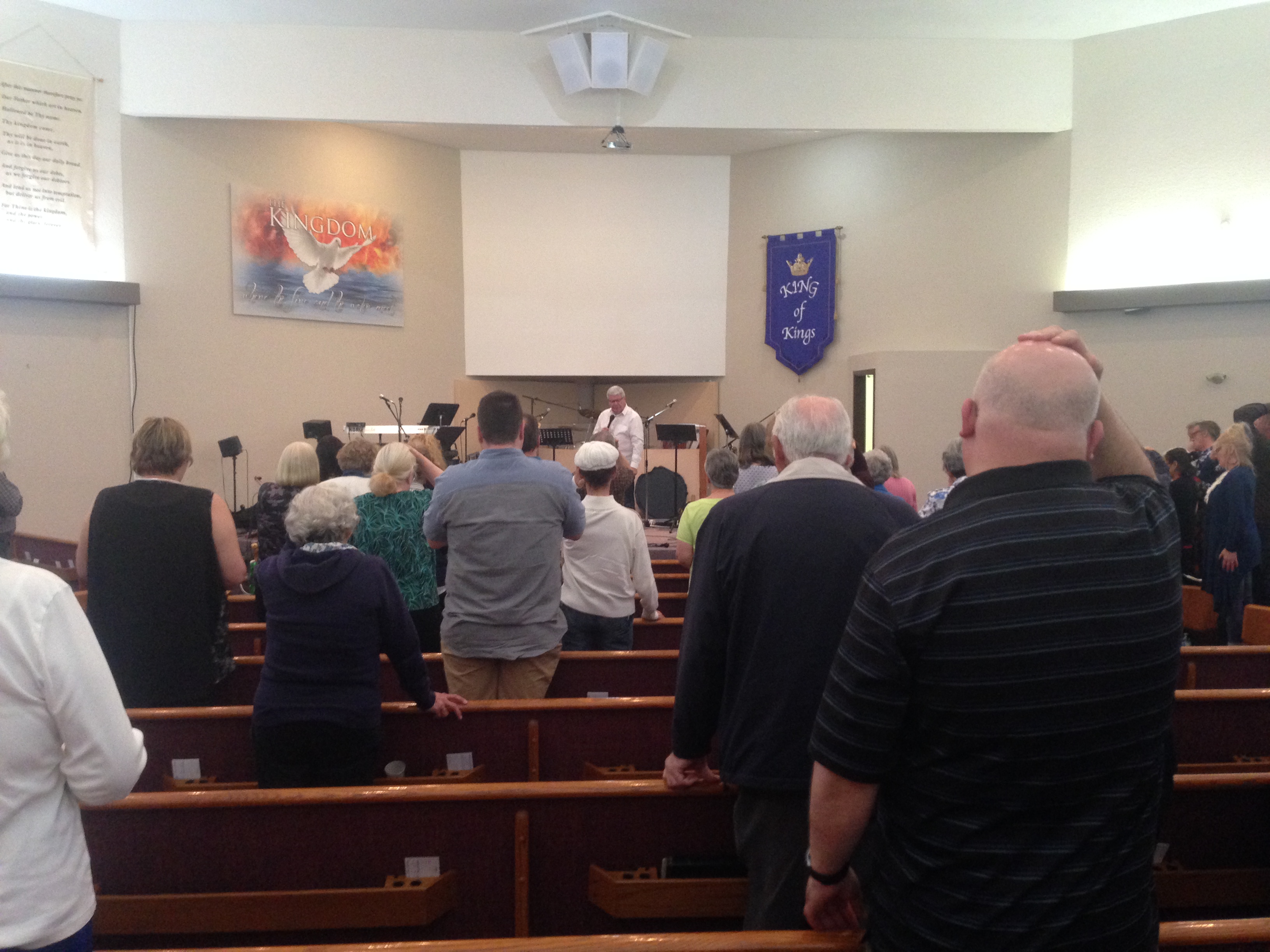 "...the genuine power of God attracts people, it does not scare them away"-Bill Prankard at the Nanaimo Full Gospel Assembly
The church was hungry for teaching and practical training in healing, and were very receptive to the Healing School teaching. They want to move in the power and anointing of the Spirit, to see lives changed in Nanaimo. Bill shared many testimonies about God healing people in past meetings, and many of those who attended the Healing School received a miraculous touch of God as they activated the word Bill taught. One elderly woman was healed of severe arthritis in her hands. Her daughter said that she was often not able to open her hands due to the intense pain. As she claimed her healing, she began to open and close her hands to demonstrate to everyone that God had indeed healed her!
At the conclusion of the services, Bill and Steven created a symbolic 'doorway' for each of them to walk through and be prayed for, symbolizing that they were entering a new season and that they would not go back to the old. It is a new season for Nanaimo and the Full Gospel Assembly is ready to move in fresh anointing to reach their city for God!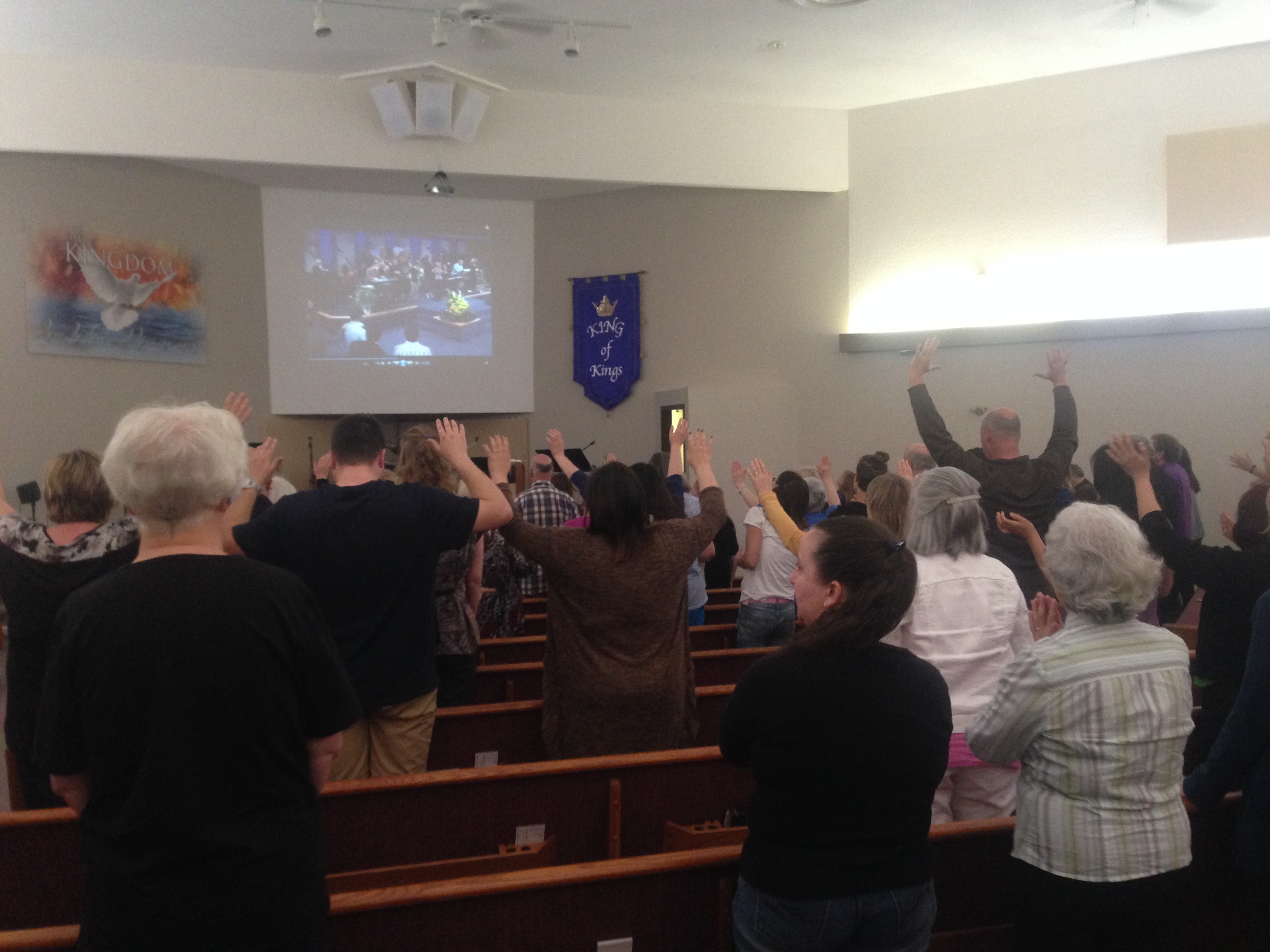 The Church in Nanaimo is hungry for a move of God!
Before they left the province of British Columbia, Bill and Steven spent precious moments on the steps of the Legislative building in Victora. There they agreed in prayer for British Columbia's political leaders, for the decisions that would be made for the province in this seat of government, and 'prophesied to the wind', declaring that Jesus shall have dominion in British Columbia. It is time to call our nation back to God and to the spiritual values upon which it was established!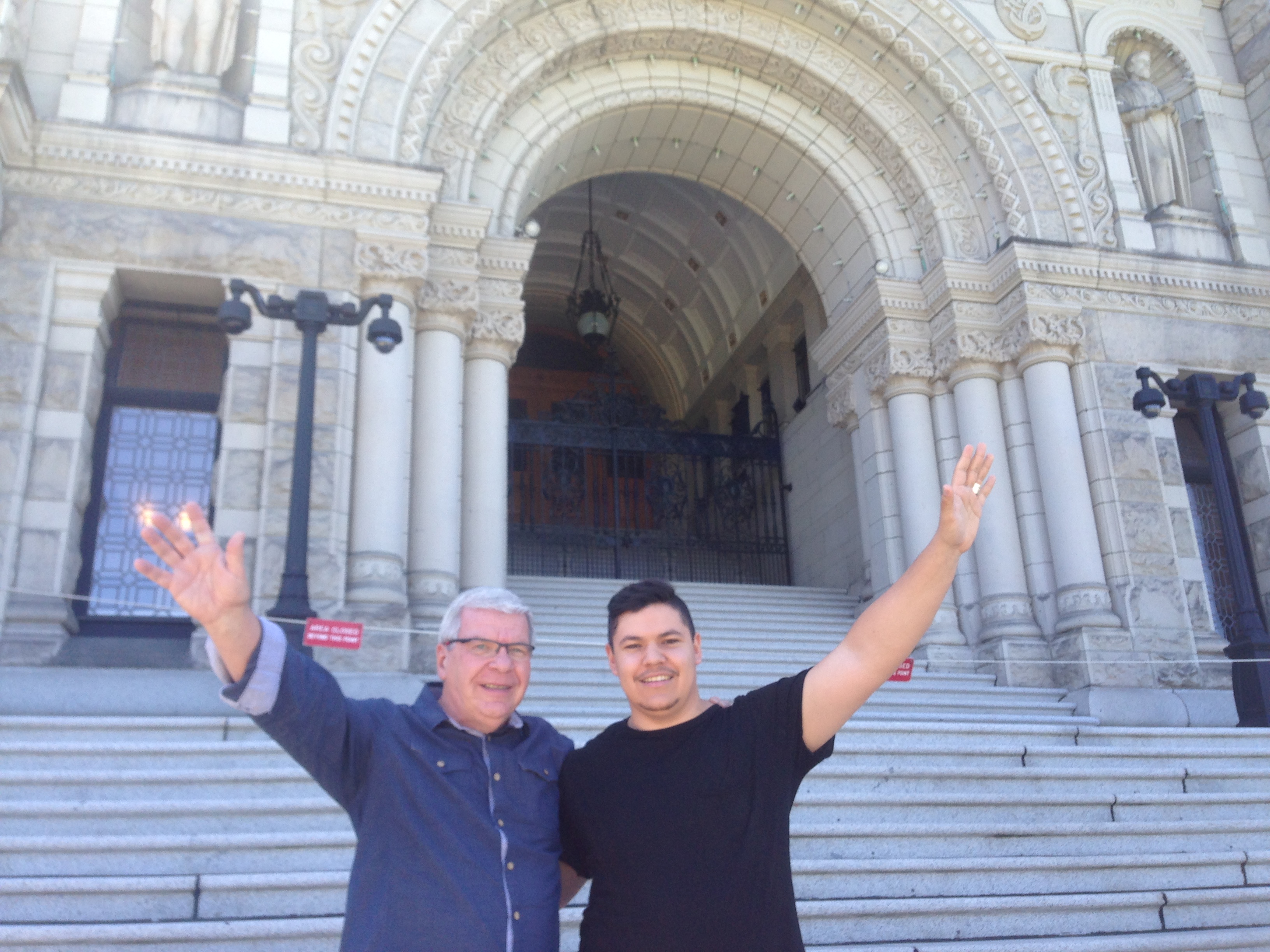 Bill Prankard and Steven Carleton declaring life over British Columbia; Canada Shall Be Saved!
The tour concluded in Lethbridge, AB at Third Day Worship Centre, where Dick & Joan Deweert are giving leadership to a congregation of believers that have a passion and vision for Canada. The Deweerts have a unique prophetic call on their lives to intercede and prophesy God's desire and design for the nation. The congregation responded to Bill's ministry by coming forward to receive prayer and anointing for a fresh outpouring in their lives personally and corporately for their city, province and the nation.
The powerful new dimension that the Nanaimo Full Gospel Assembly Church, Harvest Church, and Third Day Worship Centre entered into, are examples of what the Holy Spirit desires to do across Canada. Canada shall be saved, and it will take the church of Canada to stand on guard and move with God to see it happen!