Jul 25, 2016
JOURNEY TO THE 'GATES OF HELL'
Our day began will an amazing drive from the Mount of Beatitudes north to the Golan Heights, and our first destination, Caeserea-Philipi. While we enjoyed the drive in an air-conditioned car, Jesus and His disciples would have walked the entire distance over rugged terrain and high hills. Caeserea-Philipi was known as the 'Gates of Hell', because it was in this heathen location that brutal sacrifices, including little children, were made to their false gods.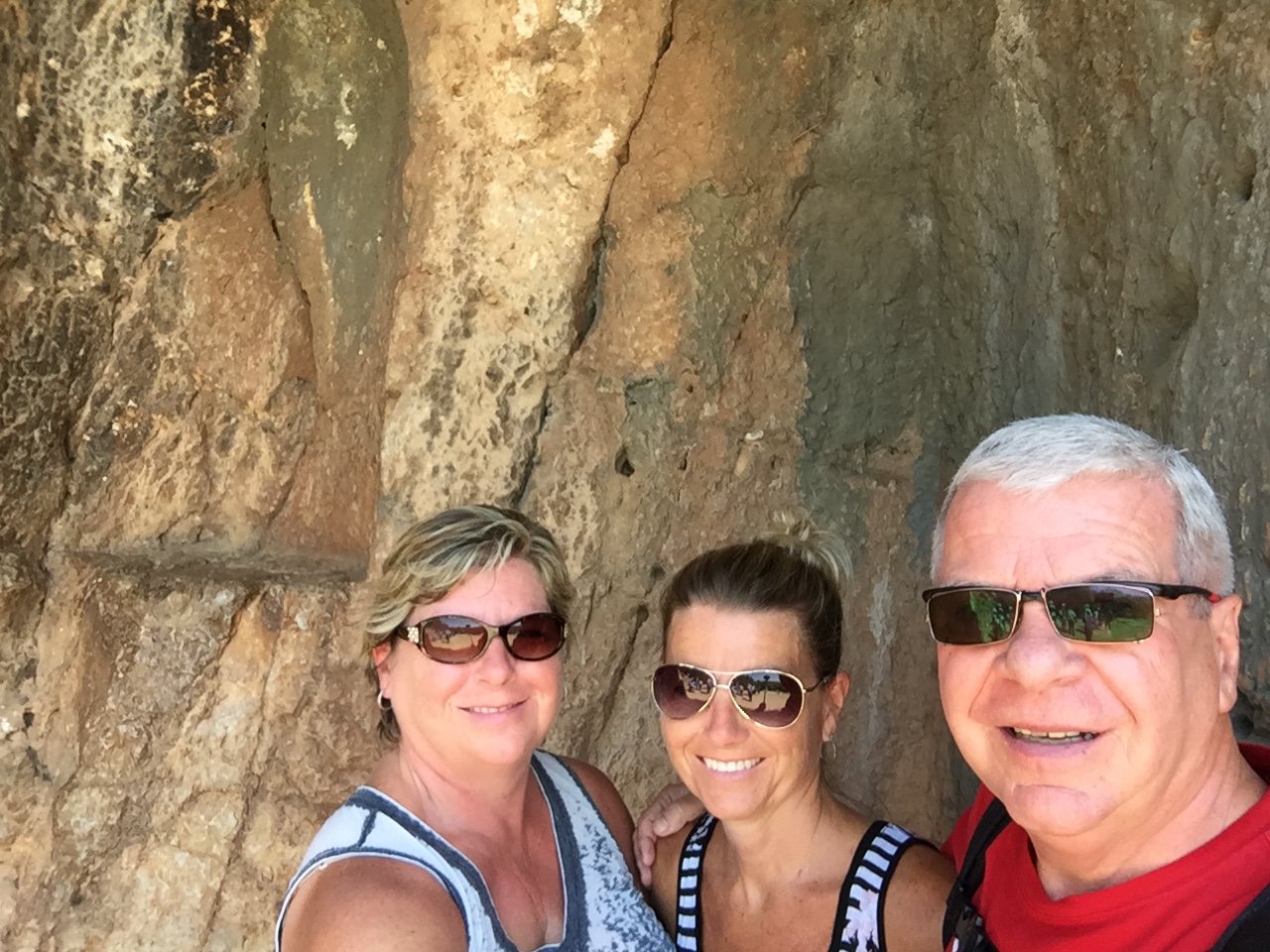 Bill Prankard and his daughters, Meg and Lori, at the 'Gates of Hell'.
Why would Jesus take his disciples on such a long, arduous journey? Every religious Jew would avoid this place because it was a place of death and evil. Matthew 16:13-20 explains the reason. It is here, in the face of such horrific practices to appease their dead, impotent gods, that Jesus asked Peter, "Who do men say that I am?", and more pointedly, "Who do you say I am?" Peter declared Jesus as 'the Christ, the Son of the Living God." What a significant revelation that was, as they stood looking at the gruesome sight of brutal sacrifices that could accomplish nothing!
In the midst of this revelation, Jesus opened their eyes to the power of the Living Christ, who was not only doing powerful, supernatural miracles in their midst, but would also demonstrate His power through them. He told them that with His authority, whatever they would bind, would be bound, and whatever they loosed would be loosed!
Meg, Lori and I had a wonderful time of prayer here, as we thanked God for the privilege of serving a God who is alive and working in our lives today. Everywhere we go, we also pray for our partners, but in a few days, when we spend the day at the Garden Tomb in Jerusalem, we will bring each and every partner and prayer request before the Lord, believing that His resurrection power will be poured out on every person.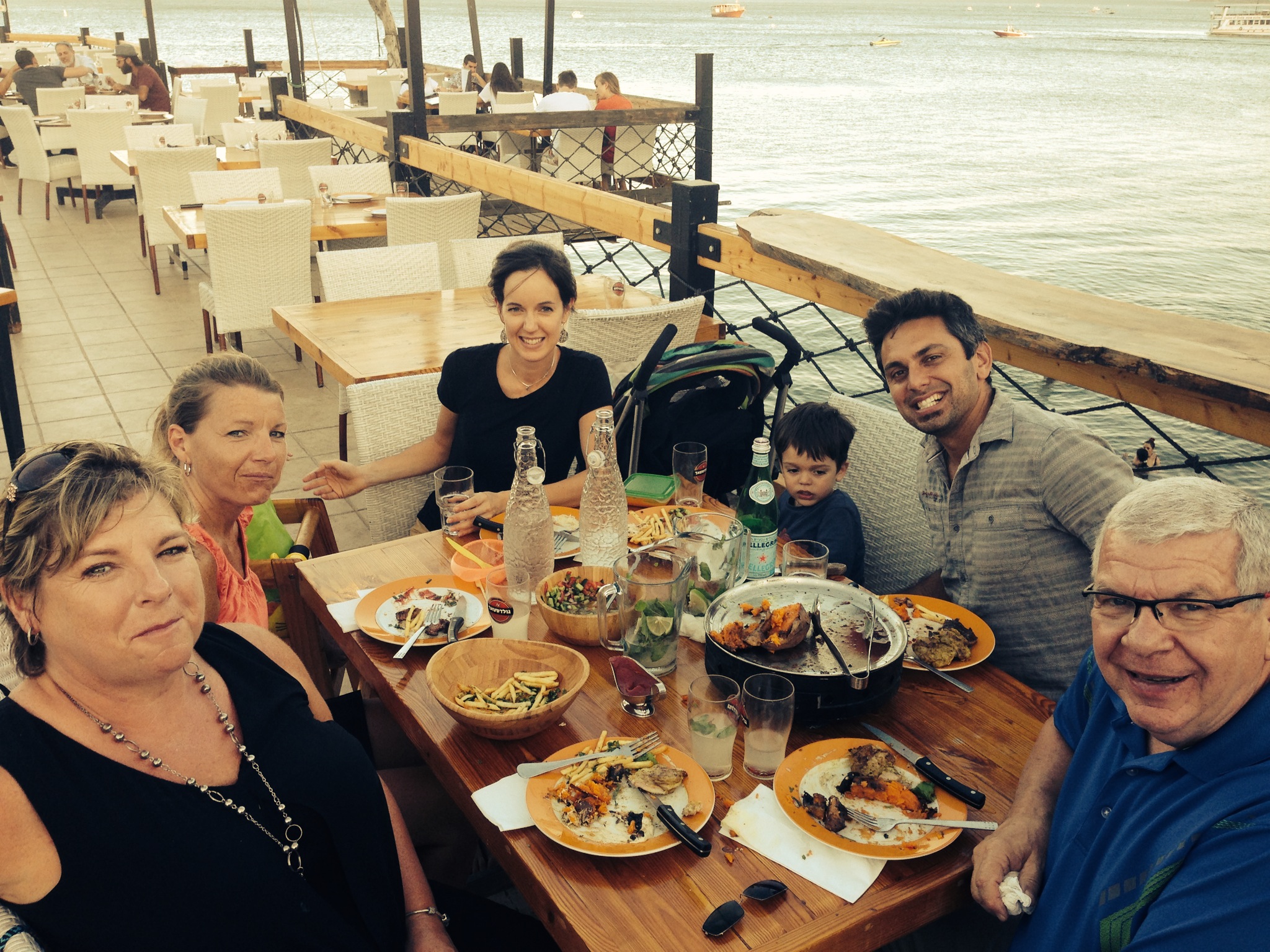 Dinner with friends at the Sea of Galilee!
This evening the girls and I will meet for dinner with some friends in ministry here in Israel, and then rest up for our journey to Nazareth and climb up Mount Tabor tomorrow. Every day is a fresh adventure in this wonderful Land of the Bible!