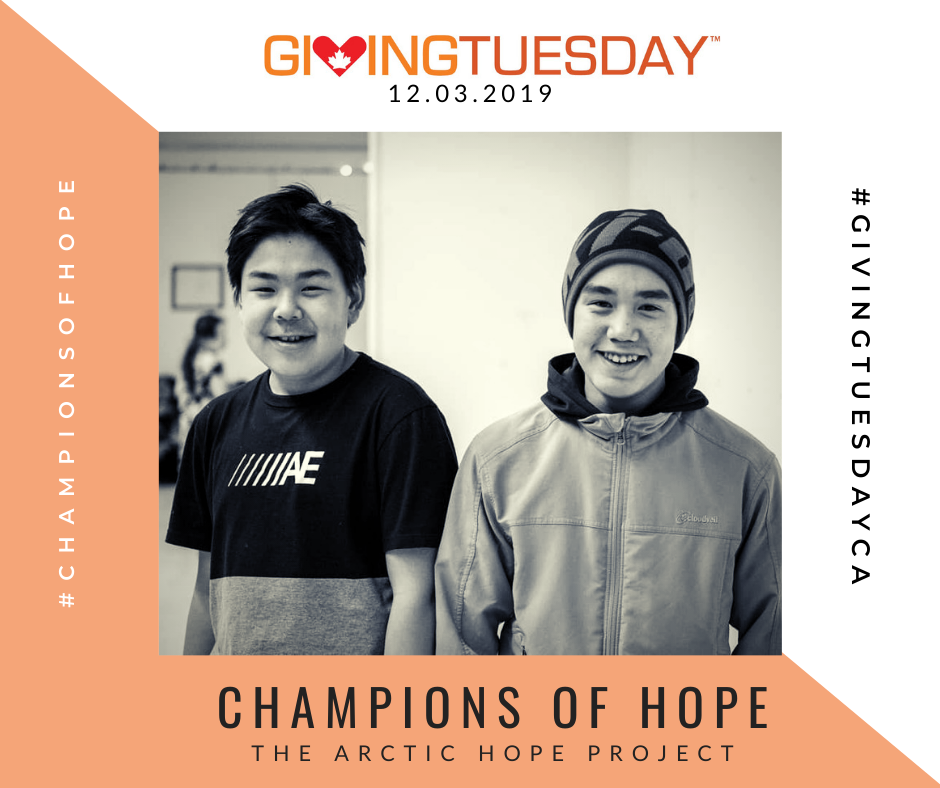 SAVE THE DATE | December 3rd, 2019 | #GivingTuesdayCA
Eighteen months ago we launched our "Arctic Hope Tour", with the goal of traveling to every single Nunavut community with a message of HOPE. This has never been attempted by another Christian ministry or charity and we are so proud to say we have successfully reached every community because of hundreds of generous partners - just like you!
This year on Giving Tuesday, we are so excited to launch our new initiative called, "Champions of Hope"! Our mission is to begin working intensively with small groups of Inuit youth we have met in each community, with our first phase beginning in Cape Dorset & Pangnirtung.
Our goal this Giving Tuesday is to raise $30,000. This will allow us to begin providing these young people with counselling, discipling, mentoring, team building, and leadership development training as we continue to support them in becoming Champions of Hope within their own communities!
With your #GivingTuesdayCA donation of $100, you will be helping us launch this groundbreaking project in Cape Dorset and Pangnirtung as well as helping us develop a program that can then be duplicated in the remaining communities.
We are committed to raising up a new generation of young leaders in Nunavut that will be part of seeing suicide stopped and HOPE realized.
Will you JOIN us?