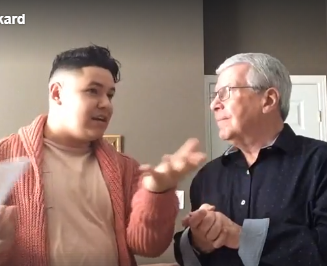 Jan 31, 2018
Facebook Update of Suicide Rates dropping in Nunavut!!
This video was recorded on February 2nd, 2018 as the updates of suicide rates have been dropping in Nunavut since 2014, which was the same year that the Arctic Hope Project was launched!
Pangnirtung, Nunavut, did not experience a single suicide in 2017, and this community was the focus of the Women's Network of the PAOC-EOND' Life Project! The Anaana Project was designed to bring healing and hope to single mothers in Nunavut, and alongside a childrens' Vacation Bible School and Arctic Hope Leadership Development course, we ministered to almost every aspect of the family unit in this one community!