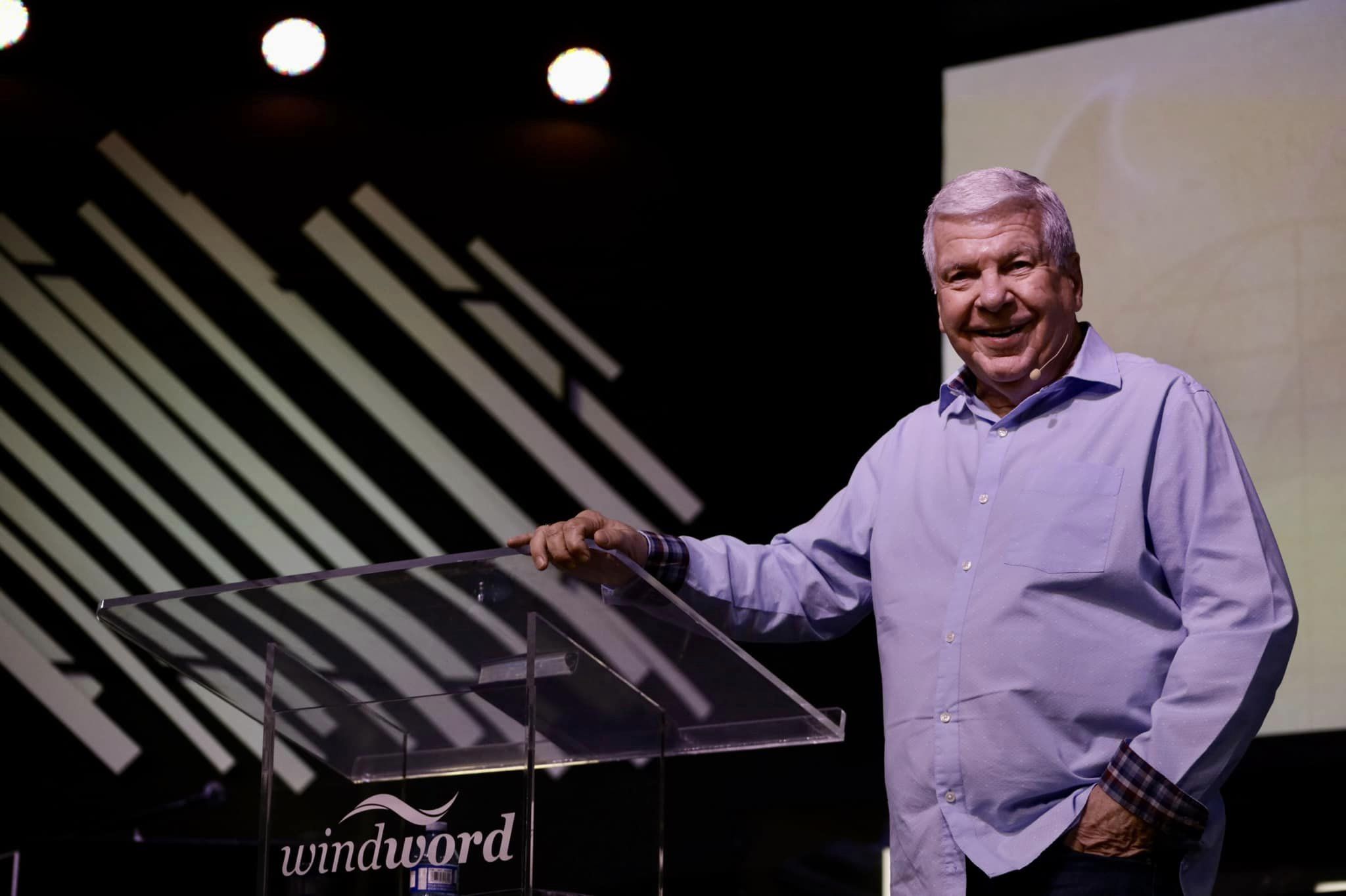 Jun 20, 2023
Ministries Update
It has been awhile since our last update. Not that we have not been busy! Our schedules have been full,
seeing the Vision fulfilled and advancing the Kingdom of God.
God has been on the move in the last 6 months here at BPEA. You can get more in-depth updates on our
Facebook page as well as by subscribing to our email updates on the tabs above.
November:
Our first Champions of Hope team was due to head north into Kinngait to minister hope and healing.
However, they got stuck in Iqaluit due to a 4-day blizzard in the region. This did not stop them from ministering while they were in the north. They built relationships in Iqaluit, ministered to anyone they could find, and poured into the local church community. They really were champions in Iqaluit!
After the unexpected ministry in Iqaluit, Jacob led a team into Cape Dorset with some of these first team
members. There was some incredible fruit during this trip. The team held services, did street ministry,
youth outreaches and sat down with leaders to dream alongside them for the future of their community. Youth got saved, set free from depression and partnered with a team member to receive future discipleship.
A few days after this Jacob headed North with Todd Carlton for the leadership training trip in Naujaat.
There they met with believers, unbelievers, government and local officials, and held services. There
were again some great testimonies of healing, salvations and deliverances during this time.
At the conclusion of the Naujaat ministry Jacob headed south to Rankin Inlet where he met Bill Prankard who had flown north from Ottawa. While in Rankin they joined with missionary Kayy Gordon to minister at "Arctic Conference." We saw church leaders and believers from various communities across the Kivalliq region join together for encouragement, empowerment and fresh fire of the Holy Spirit.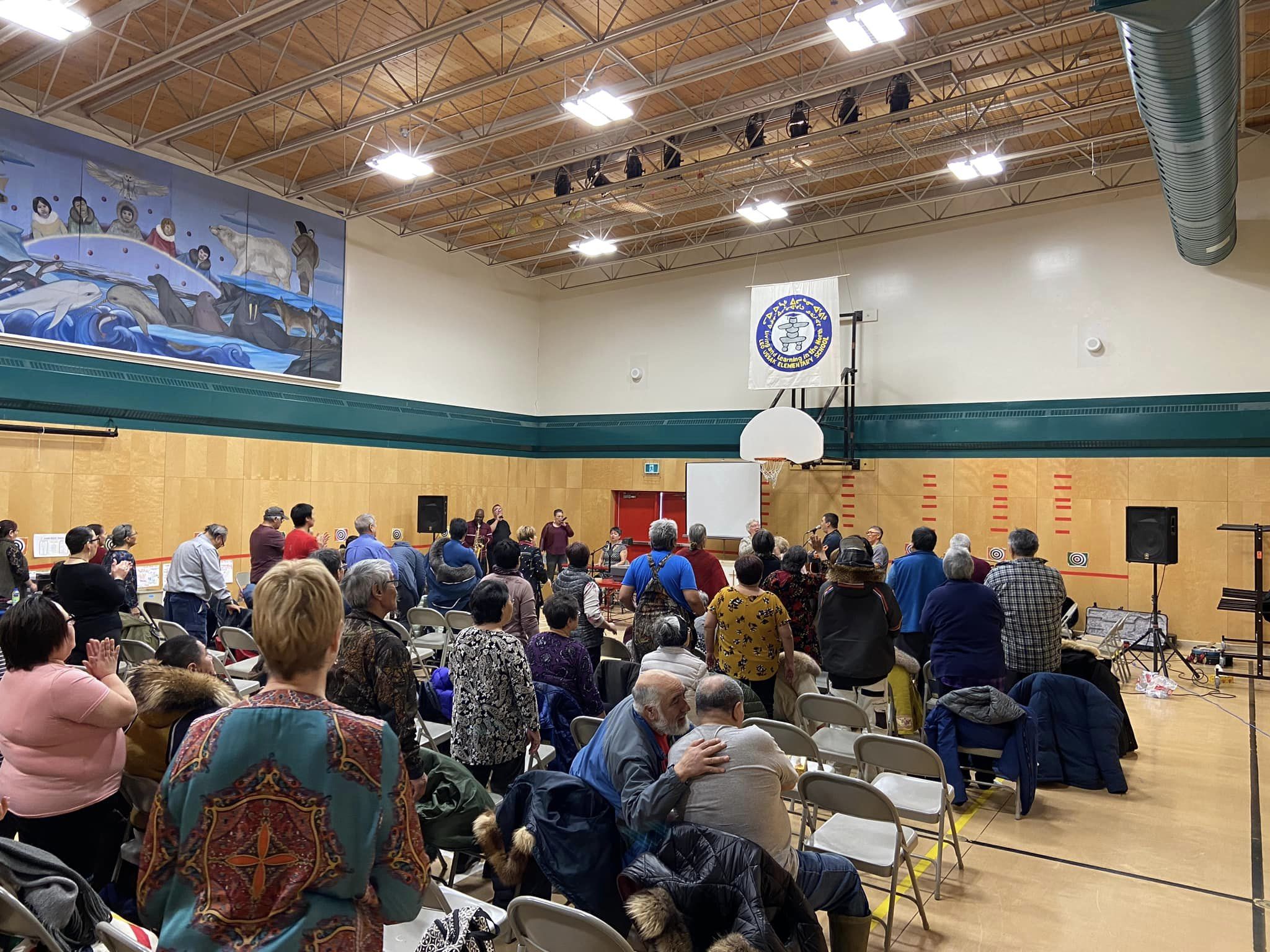 December:
While the teams took a break from their work in the north, they made much progress on the behind-
the-scenes development of the Arctic Hope Project, and the formation of more Champions of Hope teams. Since the launch of the first team in October, we began preparing to launch 7 teams to 7 different communities. Two partner churches have partnered with us to form teams from members of their congregations and are included in the teams that will go into the various communities in the fall of 2023.
Praise God for all that is being done!
January 2023:
The new year started off strong for BPEA. Jacob headed to Surrey, BC to speak at Celebration Life
Ministries to focus on equipping believers to reach the lost. Some incredible testimonies came from this time; one included a lady who felt so empowered she went out after the service and led 3 people to the
Lord!
Bill joined Jacob in British Columbia to minister at Windword Church. This conference was powerful! As
Bill ministered, incredible testimonies of healings and an empowerment of the Holy Spirit resulted! The
Lord continues to move in might and power in meetings wherever He takes us.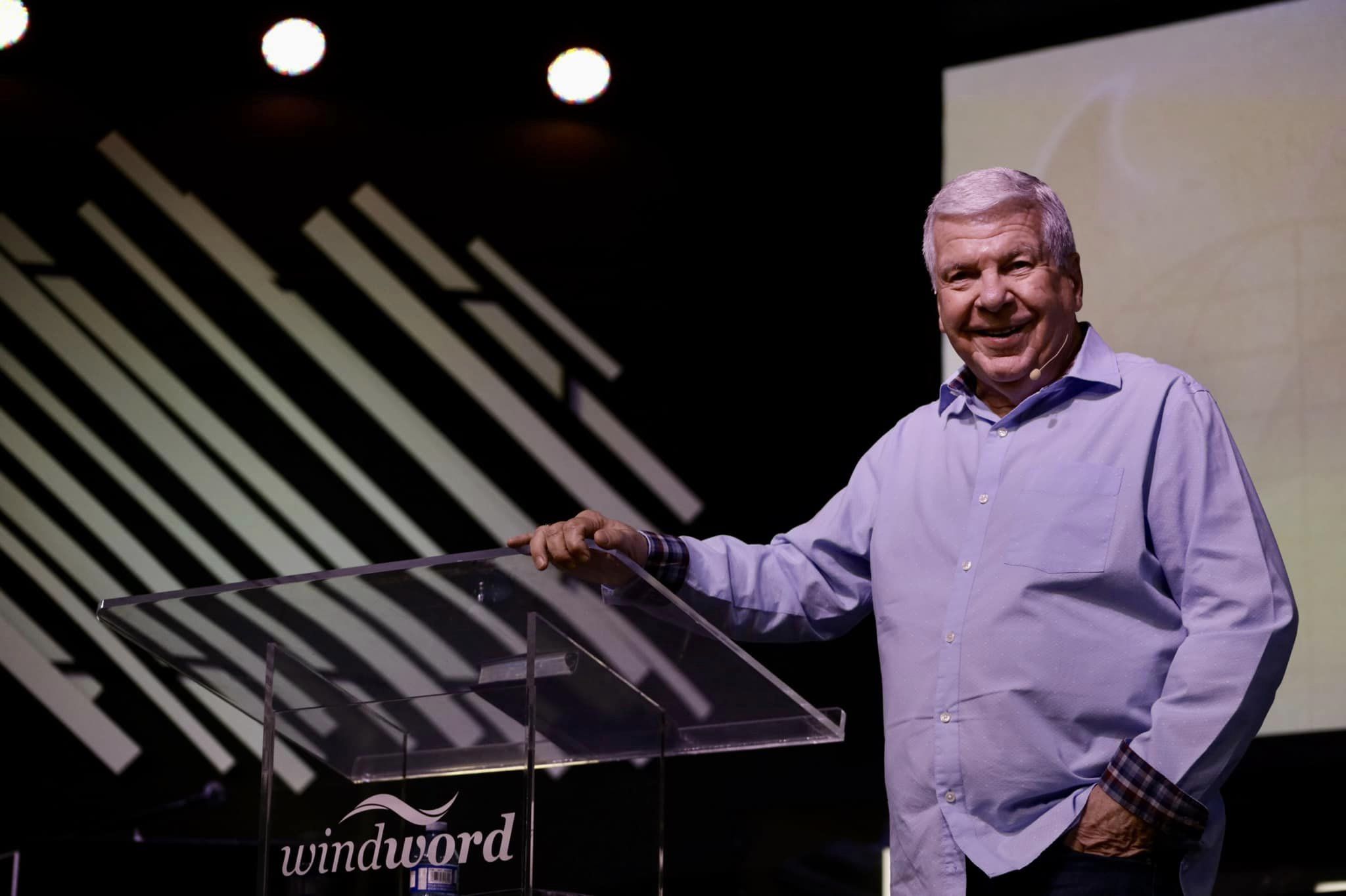 February:
February was special, as for the first time in BPEA history, we launched two simultaneous teams into the
Arctic. Jacob led a team to Arviat and Rankin Inlet, and Travis Annett and James Park lead another in
Kinngait. God moved powerfully during both of these visits. Jacob was also preparing leaders for future COH trips, where the goal is to raise up Inuit believers to minister the gospel to their own people. The
power of God came as even children were equipped to lay hands on the sick. The people reported such a
strong anointing as these kids followed in Jesus' footsteps to see the sick recover. We had testimonies of
mobility restored, infection leaving and a full family coming to the Lord!! God is on the move folks!
March:
March was Miracle March across Canada. BPEA had teams in the Arctic nearly every day during this month. Our mandate is to see the Arctic ablaze with the fire of God.
Todd Carlton led a team to Naujaat, right on the Arctic Circle. Although it was a small gathering, there were baptisms in the holy Ghost, healings and deliverances during Todd's trip.
Jacob headed back north to Iqaluit with the superintendent of the Eastern Ontario & Nunavut District
for the Pentecostal Assemblies of Canada, Jason Luscombe. Jacob travelled with him to share the
experience, as well as to introduce him to the Arctic and Inuit culture. From this trip, an exciting
partnership was birthed with BPEA and the EOND of the PAOC.
After this our COH team headed north into Cape Dorset. Again, incredible stories of miracles and
spiritual transformations that came from this would stir anyone up and remind them that God has not forgotten nor given up on Nunavut. One example is a young Inuk girl who had been equipped and trained to minister to her friends, and she began seeing deliverances and healings through her own hands in the Community Centre during a hockey game!!
To end Miracle March our second COH team headed into Arviat. Great testimonies resulted, including reports of spontaneous deliverances as the power of God showed up in the gatherings. There was no
need for an altar call, no hands laid on people, no prayer of deliverance; the simple yet POWERFUL hand of God simply came upon people as a sign to set them free from bondage, shame and the power of the
devil. All glory to the Lord!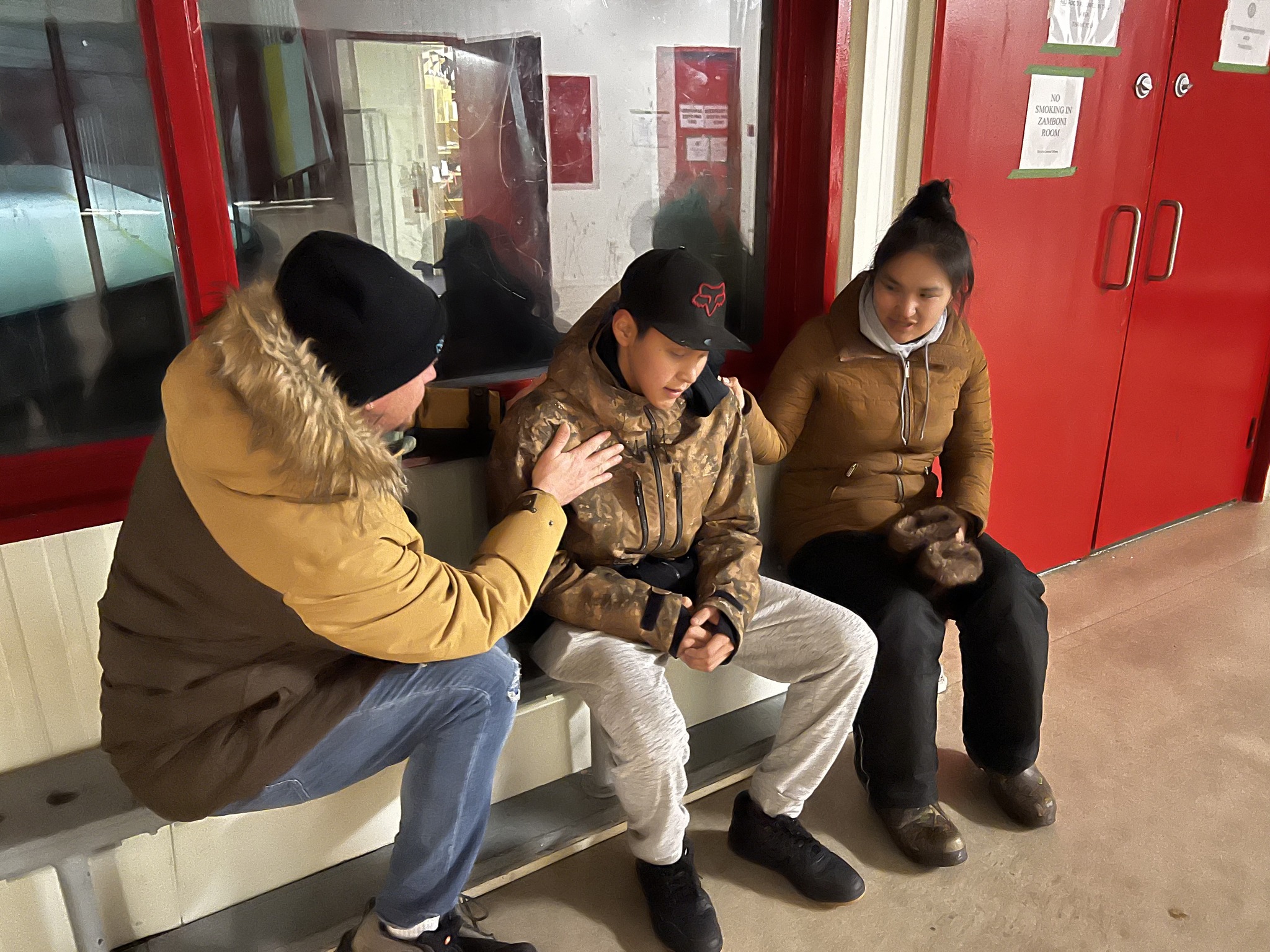 April:
Jacob and Bill both ministered at different churches in April, with Bill in Gilmour, ON and Jacob in Frankford, ON. As they continue to fulfill the vision and minister God's heart for Canada, He continues to transform hearts, and restore health to bodies.
After this, Bill and Jacob travelled to Israel. Here they connected with various ministries that BPEA is honoured to partner with and to see firsthand what God is doing in the Holy Land. Our dear friend, Avi
Misrachi, in Tel Aviv has a coffee shop, prayer tower and food bank to reach the deeply secular city. Bill
and Jacob saw firsthand how the coffee shop is impacting the city. The shop hires evangelists, trains
them in the art of making coffee and releases them to minister to the needs of people who come. It truly is an incredible ministry, and we are privileged to support their efforts.
The common report we heard from each ministry is that God is on the move in Israel. Jews, Gentiles,
Muslims and atheists are seemingly open to receive the gospel like never before. There is a growing hunger among the Jews to hear about Yeshua the Messiah! Saints, this is amazing as God is pouring out His Spirit upon ALL flesh!
May:
A highlight in May was a trip to the Ottawa Valley, where Bill and Jacob recorded a special program,
"Canada, We Stand on Guard," for Canada Day. You won't want to miss this special that airs 7 PM EST on
Daystar Canada. You will hear wonderful reports of what's happening right now across the nation,
beautiful worship, and a powerful message on "Vision".
Bill also finished writing a brand new book, "Vision – Pursuing Your Life's Purpose". It will be released on
television during the Canada Day program. To get a copy tune in to the Daystar special to find out how! Check your local listings for the time.
At the end of the month Bill and Jacob headed out to Saskatoon, SK., to share in a powerful stadium event, "Come Together", led by evangelist Tyrelle Smith. Bill was overwhelmed to see a portion of the
vision God gave him in 1972 come to pass, as thousands gathered in the Sasktel stadium for the first stadium event of this kind in Canada. Over 400 got saved, 150 were baptized in water and hundreds received healings.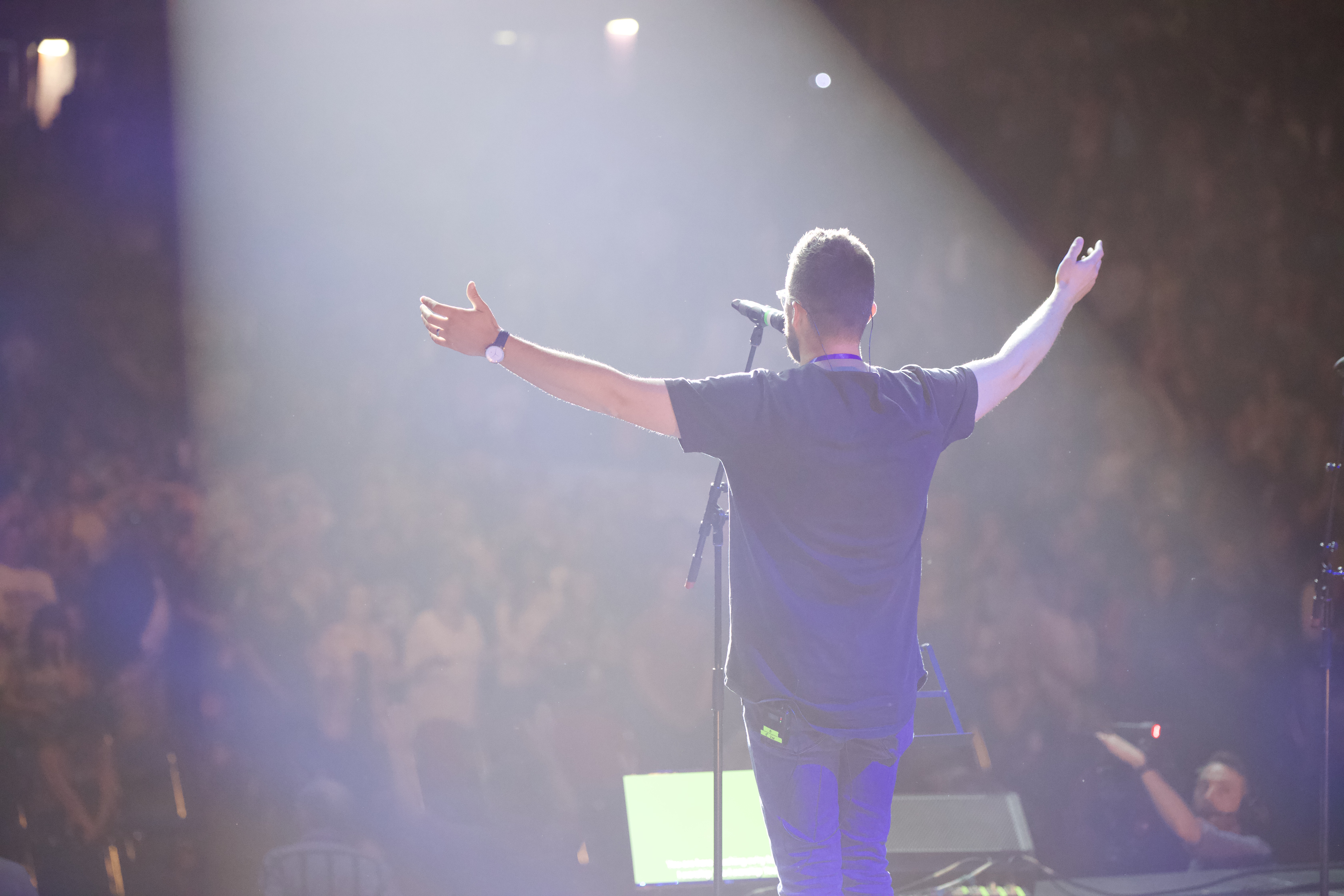 One highlight from this trip was a young man who testified coming to the event to make fun of it and
meet girls. A word of knowledge was called out that someone was struggling with depression, anxiety and suicidal thoughts, all of which described him, yet he claimed it was a 'coincidence.' A lady sitting
behind him tapped him on the shoulder and spoke prophetically over him, including telling him that
"God would confirm this sign by playing his favourite song next." Sure enough, the band played his
favourite song. He gave his life to Jesus right then. Peace moved over him and he got radically set free
from all his mental health issues and topped off the weekend by getting baptized and connected to
friends who will disciple him. God is doing mighty things!